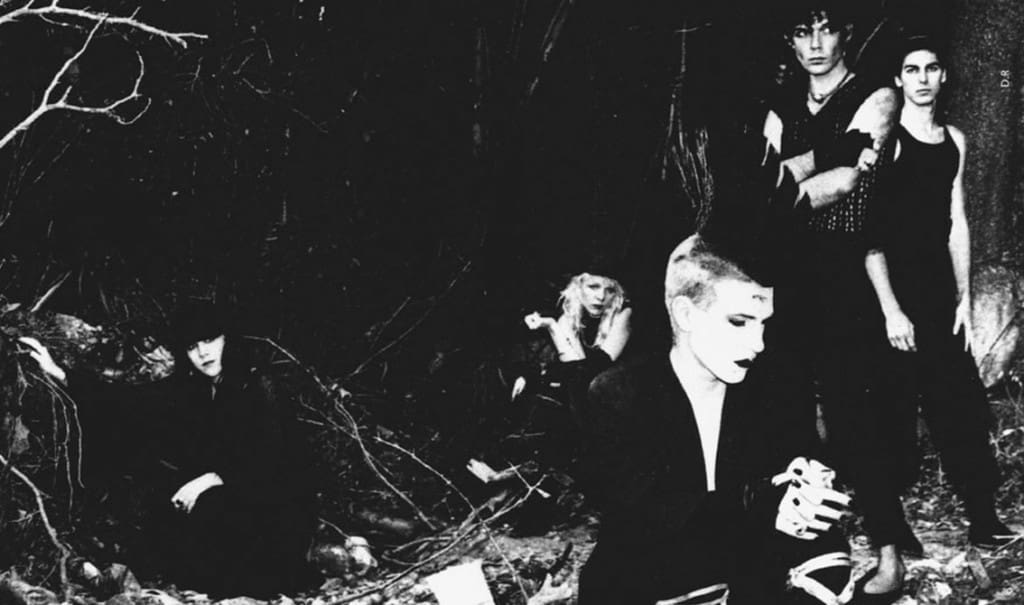 Out via Season of Mist by early February are 2 reissues of the classic Christian Death albums "The Scriptures" and "Atrocities" on black and white vinyl.
All editions of "The Scriptures" come in a gatefold sleeve with leather lamination and 12-page vinyl size insert. The album is available in regular black vinyl and in a lovely white vinyl version. "The Scriptures" also includes the 10-minute cover version of The Jimi Hendrix Experience track "1983… (A Merman I Should Turn to Be)" which originally even went over 13 minutes in duration. The original song is featured on the 3rd album by The Jimi Hendrix Experience, "Electric Ladyland", released in 1968.
Next is the vinyl reissue of "Atrocities". All editions of "Atrocities" come with 60 cm x 90 cm full colour poster inside. When "Atrocities" was originally released in 1986, it marked the transition after the decision of Rozz Williams to quit and Valor taking over as the leading figure in the band. "Atrocities" features the song writing skills of guitarist/vocalist Barry Galvin (Mephisto Walz) and also includes a rendition of "Gloomy Sunday" by Rezső Seress. This album is available on black vinyl and equally on white vinyl.