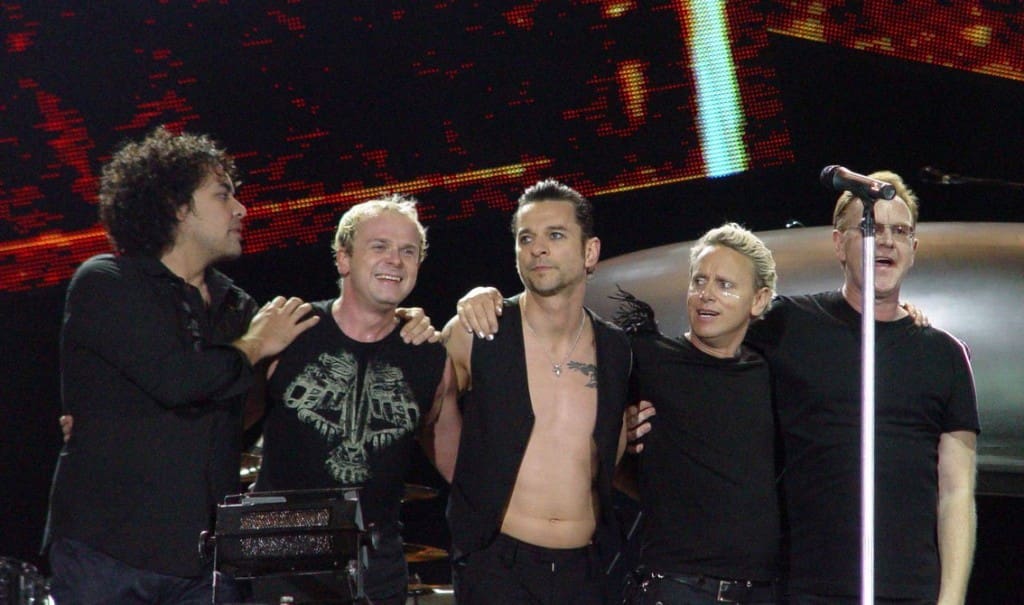 19-year old Laura Tesoro has won the Belgian finals of Eurosong. For the non-EU readers, Eurosong, or The Eurovision Song Contest as it's officially called, is the longest-running annual TV song competition, held, primarily, among the member countries of the European Broadcasting Union since 1956. The competition was based upon the existing Sanremo Music Festival held in Italy.
But back to Laura Tesoro (also an actress in the Flemish soap series "Familie") who won the Belgian finales with the song "What's the pressure". While the text for the song was written by Selah Sue, the music has been written by Sue's ex-drummer Louis Favre. Producer was Peter Gordeno, keyboard player with Depeche Mode since 1998. He can be seen on the left in the above picture. The tune reminds of a certain Queen tune… although the singer says that only 3 notes are similar.
Arbeid Adelt!'s frontman, Marcel Vanthilt, who was part of the jury this year as well, wasn't all that pleased with the song, "pure amateur bullshit" was his reaction in the newspapers. Judge for yourself below (we're pretty sure that it's not exactly Depeche Mode fan food though). The 61st Eurovisiesong Festival takes place in Stockholm in May.