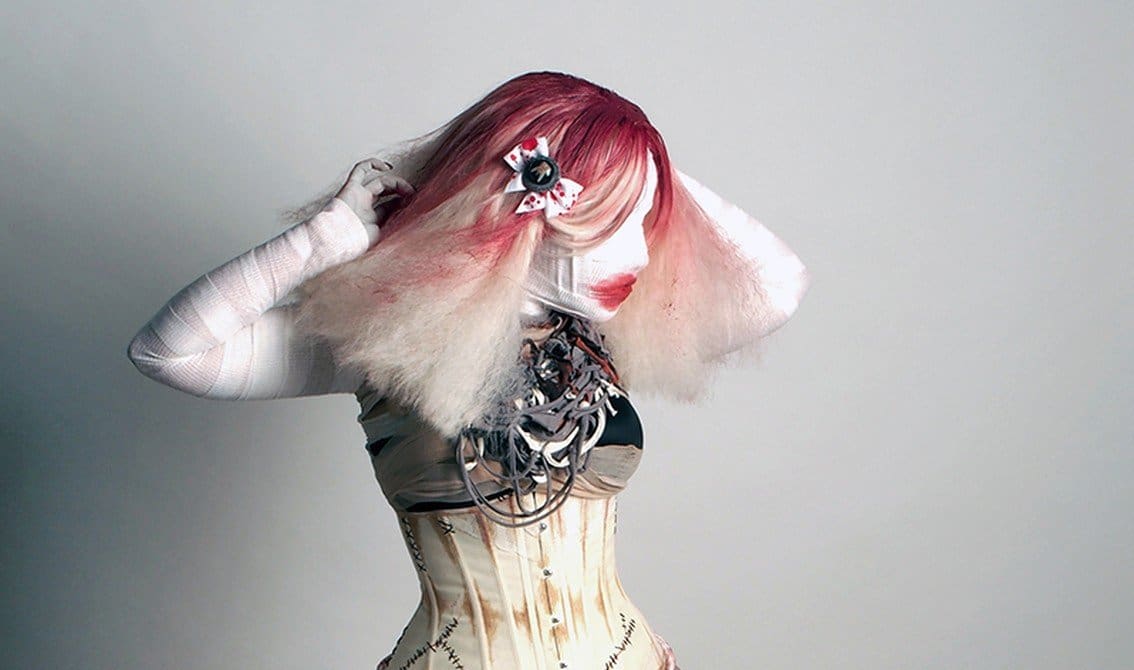 With the release last April 2015 of the download EP "Sacrament To The Scalpel" and the "Emulgent disfigurement" 2-track download single on the Alfa Matrix label, Washington DC act Venal Flesh triggered quite some expectations in the hungry dark elektro scene. Out now is "Worshiping At The Altar Of Artifice", the debut album for the duo consisting of Dan Barrett (aka rhythmic noise act Worms Of The Earth) and DJ/model VanityKills.
You can preview the album in full below and get it on CD/2CD or as HQ audio download via Bandcamp and other download stores.
"Worshiping At The Altar Of Artifice" is also available as a deluxe carton box edition with a bonus 10-track CD holding 5 exclusive songs plus 5 alternative remixed versions. You can order this 2CD set right here.
Check out their previously released "Sacrament To The Scalpel" EP:
Here's the previously released "Emulgent disfigurement" 2-track single: