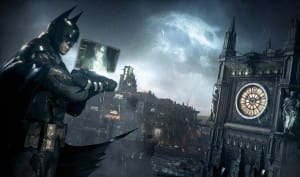 Nine Inch Nails frontman Trent Reznor has been acting as musical consultant to the upcoming video game "Batman: Arkham Knight" (the game is available here
). More precisely Reznor would have helped facilitate a meeting with the game makers and directors Tim Cronenweth and Jeff Cronenweth, who worked as director of photography for "Gone Girl", "The Girl with the Dragon Tattoo" and "Fight Club".
The first commercial for the game features the Nine Inch Nails track "The Wretched" (see below) and showcases everyday people being determined, courageous and fearless as they rise to become the Batman.