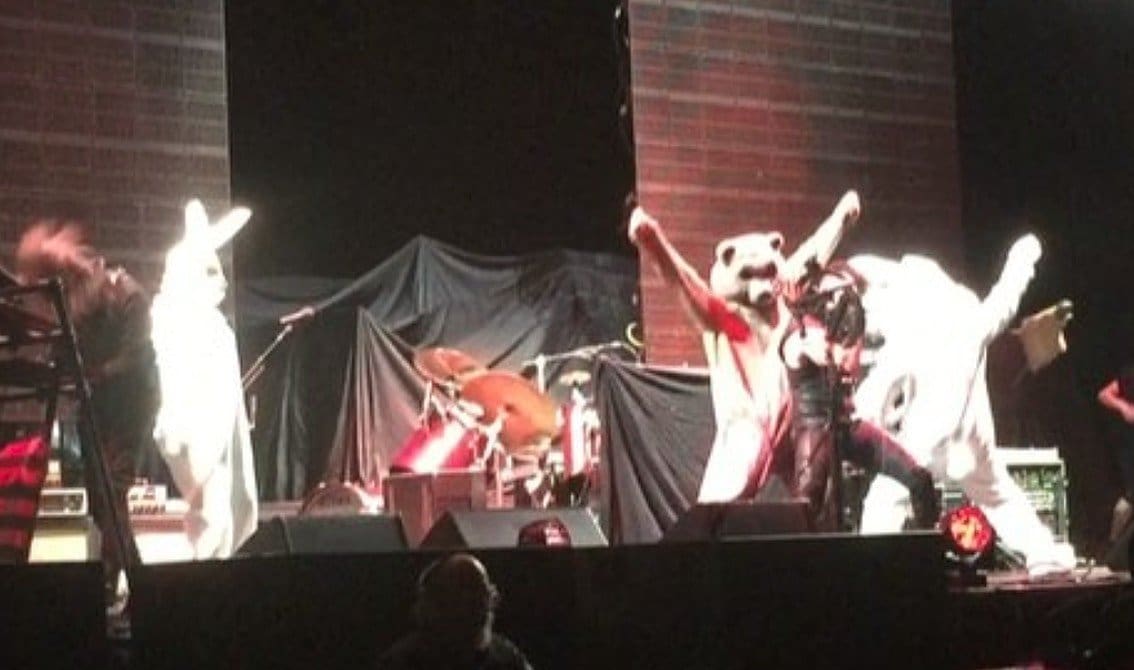 As you know, 3TEETH have supported Tool on their US tour in January. Tool apparently appreciates 3TEETH quite a lot, because they joined the band on stage on January 31st, in New Orleans, LA… dressed in bunny costumes. It were Tool's drummer Danny Carey and bassist Justin Chancellor who walked on stage during 3teeth's closing performance of "Southbound Pachyderm".
Below is some footage that appeared on Instagram.
In other news, the vinyl re-edition of 3TEETH's debut album on blood red with black haze vinyl is almost sold out. Their self-titled debut album was re-released on vinyl on Artoffact Records and comes with an mp3 download code. You can order it right here.