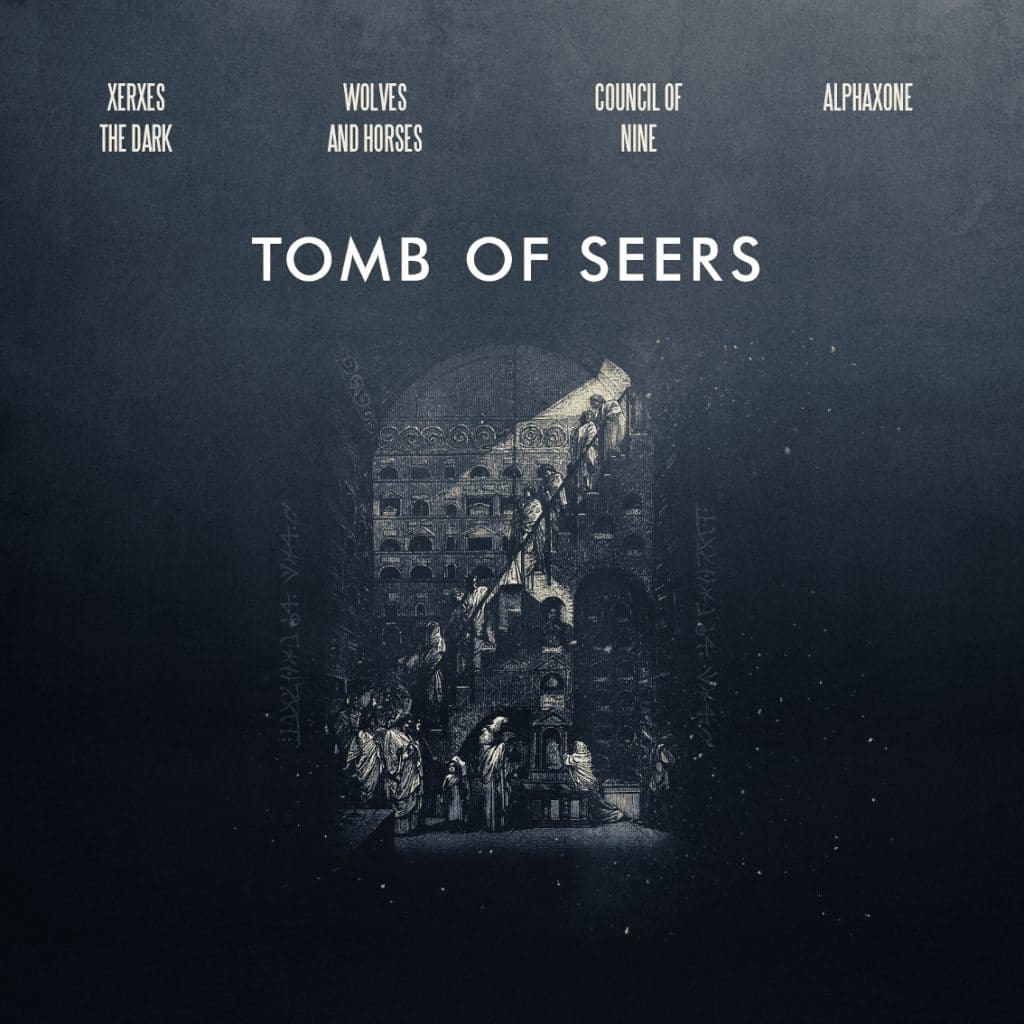 "Tomb of Seers" is the second album in the "Tomb" series which has been released now. Note that the first one "Tomb of Empires" is still available via Bandcamp.
It features 4 ambient artists (Council of Nine, Alphaxone, Xerxes The Dark and Wolves and Horses) who have joined forces to delve deep into history. Sound wise you can expect dark drone and huge walls of sound carefully mastered by Simon Heath. A fan describes the album as follows: "A meditative, ethereal journey into the darker realms of mysticism. This one truly takes my breath away."
The recording is not only available as a high quality download, but also on CD, more precisely as a 6 panel full color digipak. And if you missed the first part in the "Tomb" series, then make sure to grab the bundle package holding both volumes.
You can listen to the 8 tracks below.
Cryo Chamber also released a video: