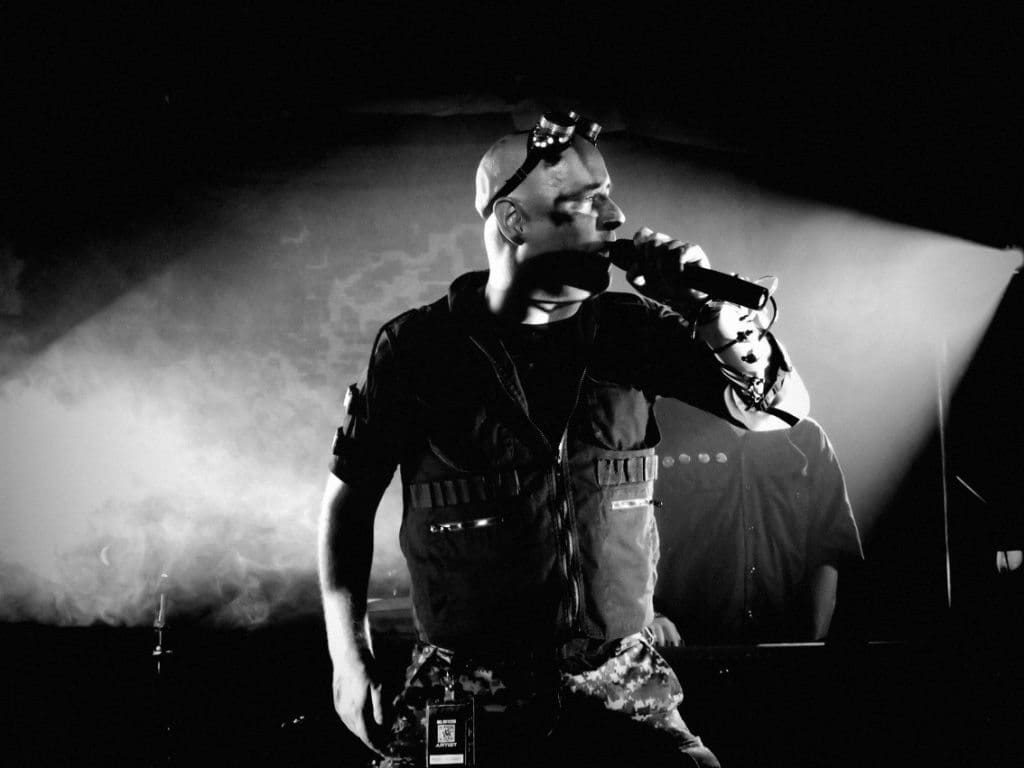 The 41st track on our free download compilation "Face The Beat: Session 4" (featuring 92 tracks) is by the American dark wave act Kill Minus Nine.
The Denver based band Kill Minus Nine combines ultra-heavy beats and glitchy synthesis with driving guitar and emotional, aggressive vocals to create something fresh but also nostalgic as you can hear in the track they have submitted.
KM9 was formed in early 2013 in Colorado by collaborators from several other projects, including EBM outfits Die Brücke and Emergence, as well as the Denver metal act Nemesys. With their clear rock sensibilities and EBM influences, Kill Minus Nine (KM9) is reminiscent of 1990s Industrial rock acts such as KMFDM or Nine Inch Nails, while at the same time bringing their own unique "techno-tribal" sound to the genre. The current line-up consists of Jason Ayres, Erik Johnson, Rob Holman, Corey Drake, Noel Johannes.
You can find them right here on Facebook or on their official website.
Listen to "Burn Dystopia" below and download it right here.
Check our "Face The Beat: Session 4" page on Bandcamp to discover the other 91 bands. All donations will go to charity.