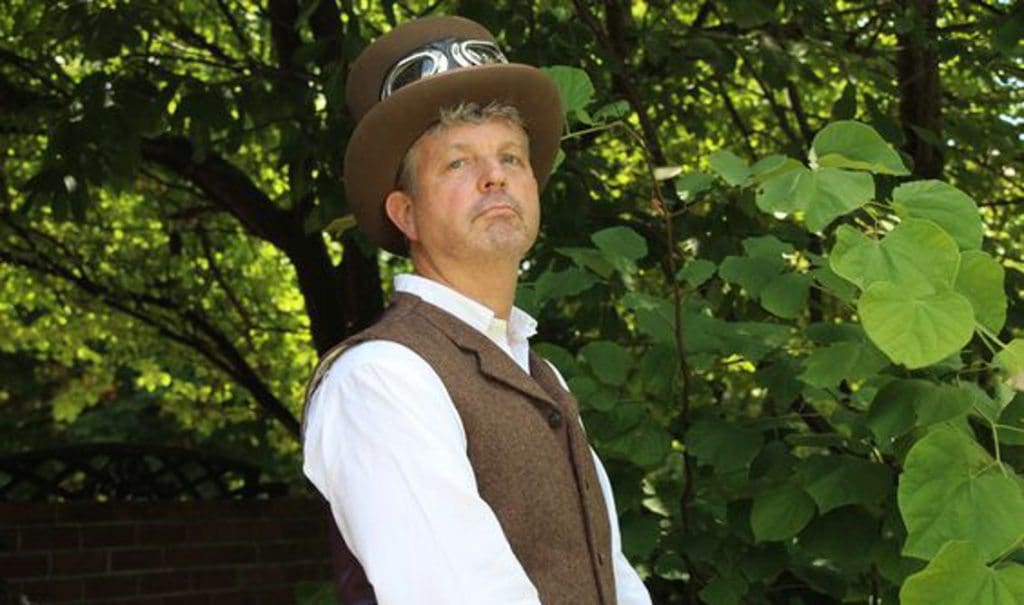 "Artificial Man" is the newest single from The Peter Ulrich Collaboration. The track immediately also got the video treatment and you can view it below. The track features industrial, dark folk, gothic, post-rock and symphonic elements. The lead vocals are by David Steele who collaborated with the project for this recording.
You can download the track right here on iTunes.
The Peter Ulrich Collaboration is headed by Peter Ulrich, former percussionist for the iconic Dead Can Dance. The group has released two albums so far as part of a planned trilogy: "The Painted Caravan" (2013) and "Tempus Fugitives" (2015). "Artificial Man" is the first single release from "Final Reflections", the final album in The Painted Caravan Trilogy
Peter Ulrich has already had a very rich career as a musician. After playing in a blues-soul band, Mischief, on the East London pub and club circuit in the early 1980s, Peter Ulrich joined Brendan Perry and Lisa Gerrard in London on drums and percussion and in 1983 was one of the members of Dead Can Dance to sign with the 4AD label. He played on Dead Can Dance's first album, the "Garden of the Arcane Delights" EP, the albums "Within the Realm of a Dying Sun" and "Spiritchaser" as well as several live sessions and virtually on all live dates with Dead Can Dance from 1983 to 1990.
During the 1980s Ulrich also contributed a percussion piece called "At First, and Then" to the This Mortal Coil album "Filigree & Shadow" and made cameo appearances on albums by Wolfgang Press and Pieter Nooten & Michael Brook. In 1990 he released his first solo recording – a double A-sided 12″ vinyl single featuring his songs "Taqaharu's Leaving" and "Evocation" which has since become a rare collector's item.
His first solo album, the excellent "Pathways and Dawns", was largely arranged, recorded and produced by Brendan Perry and was released on the fine Projekt label in 1999. His second solo album, "Enter The Mysterium", was released in 2005 on City Canyons Records. In 2009 Ulrich made a guest appearance, together with Brendan Perry, on the Piano Magic album "Ovations" playing percussion and hammered dulcimer.
In his current project – The Peter Ulrich Collaboration – he has worked closely with City Canyons CEO Trebor Lloyd and a wide ranging group of artists including Sara Wendt, David Steele, Jen Elliott, Kingsley Sage of Anemo and Saskia Dommisse of Poets to their Beloved.