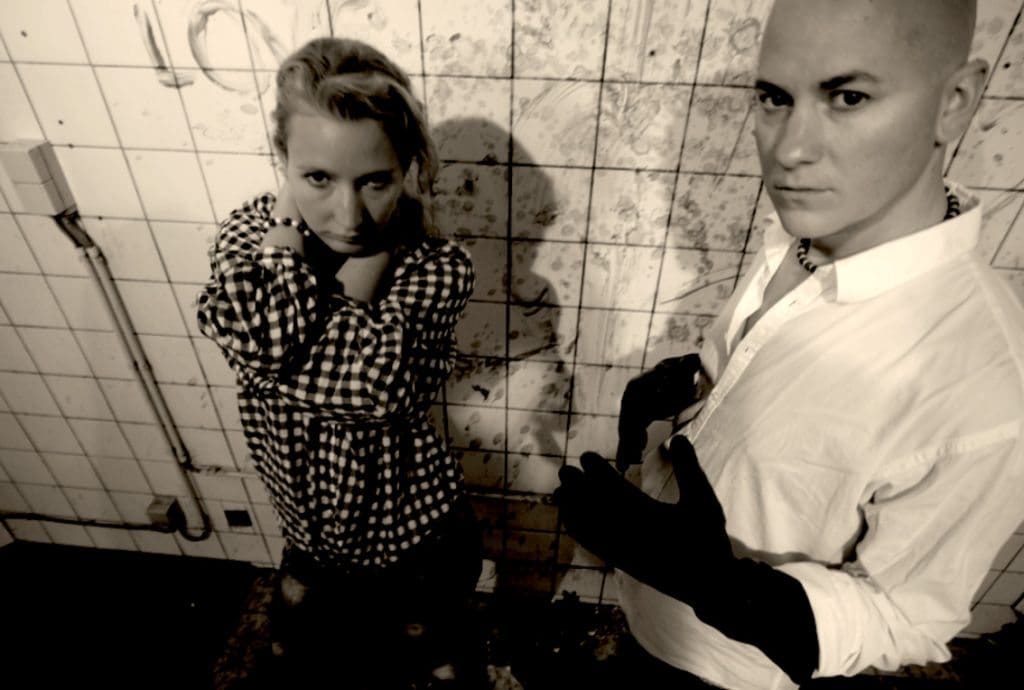 The 45th track on our free download compilation "Face The Beat: Session 4" (featuring 92 tracks) is by the Belgian cult darkwave act Mildreda.
In the early 90's Jan Dewulf started making electronic music under the Mildreda moniker. What he offered was dark electro / dark wave following the Belgian tradition of bands like The Klinik but with more melody. Although the act gathered a loyal following in no time and that his demo tapes ("II Castrado" and "De Laffe Denker") became well sought after collector items (we have them in the office actually), a label deal was surprisingly never concluded (back then at least) for this excellent project.
Frustrated by the lack of decent studio gear and by the absence of any label deal, Jan Dewulf decided to set the project on hold. In the meantime he joined Heyaeb as producer and live keyboard player and later on started his own new project, Diskonnekted.
In November 2009 however Mildreda had a surprise reunion gig and the virus spread as he revived the project for good. Last year the project finally got an official release via the massive "Coward Philosophy" download album which became the biggest selling download album for Alfa Matrix breaking all records. There was indeed a huge cult following awaiting!
You an find out more on the band on their official website and on Facebook.
Listen to "Erazor" below and download it right here.
Check our "Face The Beat: Session 4" page on Bandcamp to discover the other 91 bands. All donations will go to charity.