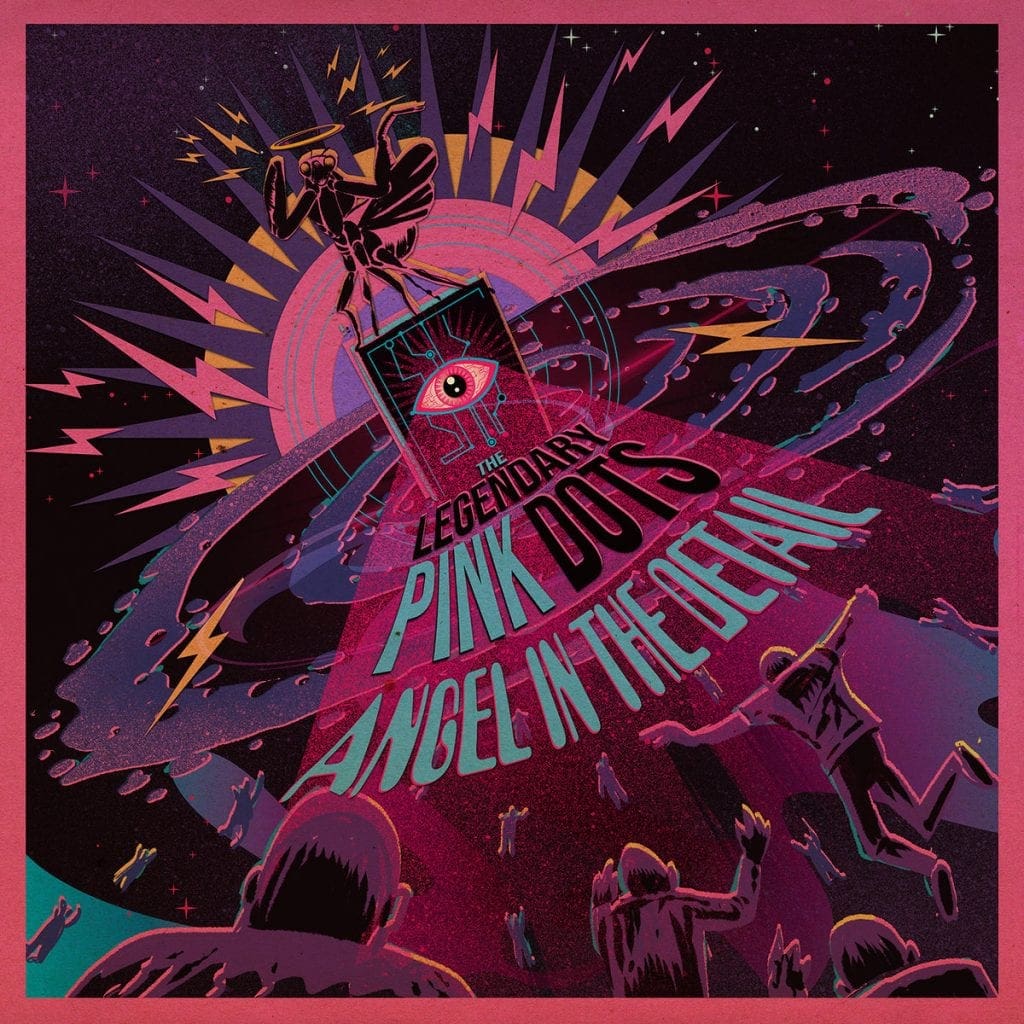 The experimental rock band The Legendary Pink Dots return with "Angel in The Detail". Two years in the making, the new album will be released by Metropolis on August 23rd on all formats. In October the band will embark on an 18 show North American Tour.
Thursday October 3 2019, Minneapolis, MN, First Ave & 7th St Entry,
Friday October 4 2019, Chicago, IL, Beat Kitchen,
Saturday October 5 2019, Cleveland Heights, OH, Grog Shop,
Sunday October 6 2019, Detroit, MI, El Club,
Monday October 7 2019, Toronto, ON, Adelaide Hall,
Tuesday October 8 2019, Montreal, QC, l'Escogriffe Bar,
Thursday October 10 2019, Boston, MA, Great Scott,
Saturday October 12 2019, Philadelphia, PA, Boot & Saddle,
Sunday October 13 2019, Baltimore, MD, Metro Gallery,
Wednesday October 16 2019, Atlanta, GA, The Masquerade,
Saturday October 19 2019, Dallas, TX, Three Links,
Sunday October 20 2019, Austin, TX, Barracuda Austin,
Thursday October 24 2019, San Francisco, CA, Bottom of the Hill,
Friday October 25 2019, Portland, OR, Polaris Hall,
Saturday October 26 2019, Vancouver, BC, Biltmore Cabaret,
Sunday October 27 2019, Seattle, WA, The Sunset,
Wednesday October 30 2019, Salt Lake City, UT, Urban Lounge,
Thursday October 31 2019, Denver, CO, Ophelia's
The Legendary Pink Dots are an Anglo-Dutch experimental rock band formed in London in August 1980. In 1984 the band moved to Amsterdam, playing with rotating musicians and having, as core members, singer/songwriter/keyboardist Edward Ka-Spel and keyboardist Phil Knight.
As of 2012, the group is composed of Edward Ka-Spel (vocals, keyboards, songwriter), Phil Knight (keyboards, electronics), Erik Drost (guitars) and Raymond Steeg (live sound engineer). The band has released more than 40 albums since they were formed.