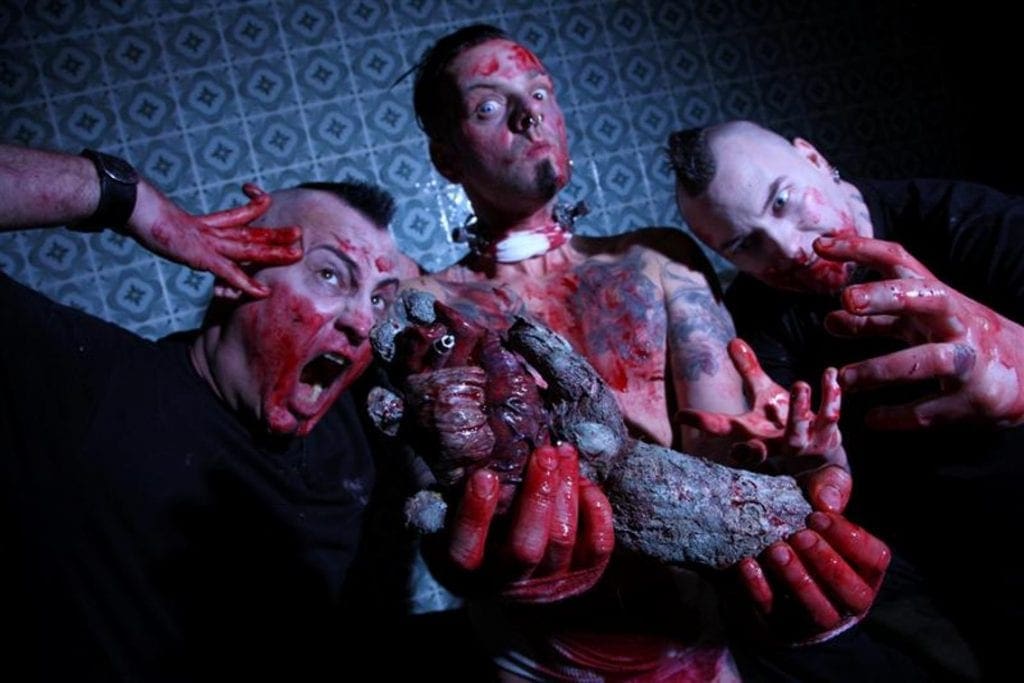 After almost 5 years of studio silence the hellektro act Agonoize returns with a brand new EP and on a new record label, RepoRecords. The new EP "Blutgruppe Jesus (-) / Schmerzpervers 2.0" brings two tracks in extended versions. Both tracks are taken from the upcoming album "Midget Vampire Porn". Next to the extended versions the EP also contains one exclusive track ("Bleed for Me"), only available on this release, and two remixes by Funker Vogt and Centhron.
The release was mastered by Gerrit Thomas (Funker Vogt).
The first edition of "Midget Vampire Porn" comes as double-CD digipak and holds 5 bonus-tracks next to the 13 tracks from the normal album: "Inferno", "Kingdom of Darkness", "1,2,3", "Gleichschritt" and "Alone in the Dark".