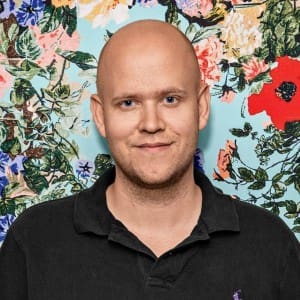 The end of free ad-supported streaming is coming closer as Spotify considers putting certain artists behind a (mini) paywall
In August Universal Music Group chief executive Lucian Grainge confirmed that Spotify's ad-supported, 'freemium' offering would undergo changes with the introduction of a premium-only access tier for certain artists and releases. In an interview with Hits Magazine Grainge said that "freemium alone is inadequate to support our critical ecosystem of artists, labels and the platforms themselves".
It's part of what everyone professionally busy with digital music distribution should have been thinking about since months, namely that the streaming market is bit by bit maturing as people consider it to be a good replacement for physical ownership or downloads. In that model free streaming just isn't a good enough deal for artists and labels (and listeners). The revenue from ad-supported streams is way lower than that of paid for streams (around 1/8th).
And since Apple Music is not allowing free streams (except for a short trial period), switching completely to a paying subscription won't take too long. As a first move in that direction, Spotify is now reportedly looking into allowing artists to make music available exclusively to its premium customers. Before you think your band should follow that move, don't overreact yet. Unless you are a high profile band, it's not really advised to play the front runner, because even Coldplay decided to have its new album available to both non-paying and paying users. But nevertheless there is a significant change in the way streaming platforms will operate in the not so far future.
Here's what Spotify has to say: "We believe that a free, ad-supported tier combined with a more robust premium tier is the best way to deliver music to fans, create value for artists and songwriters, and grow the industry."
We'll have to wait and see what that 'robust premium tier' exactly means, but it's pretty sure that this content upgrade (whether it's music or audio quality) will be a way to try and move a lot of the non paying users start paying just € 9,99 a month.
Interesting times lay ahead!