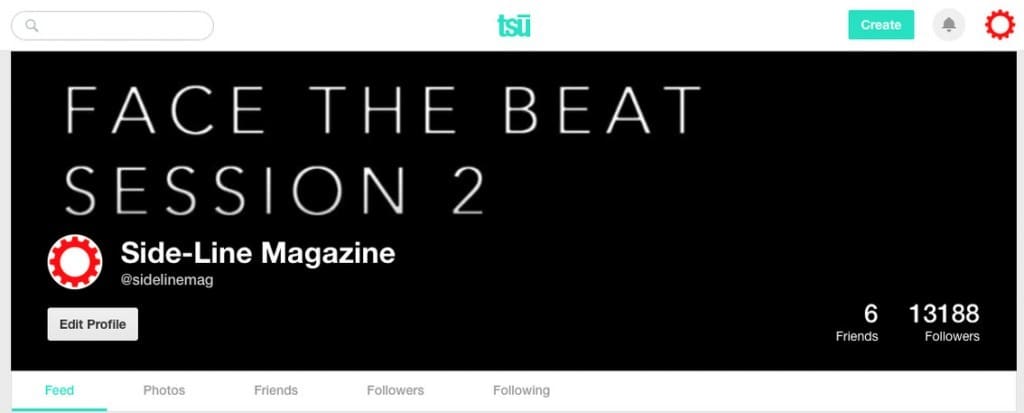 The flood of press coverage (and a real guerrilla campaign by Tsū users the past few weeks on Facebook) have resulted in Facebook lifting the ban on Tsū. Facebook now describes the circumstances surrounding Tsū's two-month ban as a 'miscommunication'. A bit strange if you ask us, but with Facebook you never know as it has always has had a tendency for instance to prefer violence over nudity (to name just one of the weird thinkings of Facebook's support team).
The lifted ban also has as a result that the New York-based social platform Tsū.co has to remove a feature that allowed its users to share content directly to Facebook with one click. Facebook also restored over 10 million Tsū posts that had previously been erased from its social network. The ban is also lifted on users sending/posting Tsū links via their Instagram and Facebook's Messenger accounts.
Tsū is an online social networking service founded in October of 2013. Tsū is open to new users via invite (you can sign up using our invitation link). Tsū differentiates itself from competitors by allowing its users to maintain ownership of the content they post and earning money with it. Tsū sells data to advertisers and shares the profits with the users as compensation.
In September 2015, Facebook banned any mention of Tsū from its platforms, saying that Facebook users had been reporting it as spam. Tsū speculated that this move may have been motivated by fear of competition. In December 2015, Facebook lifted the prohibition.