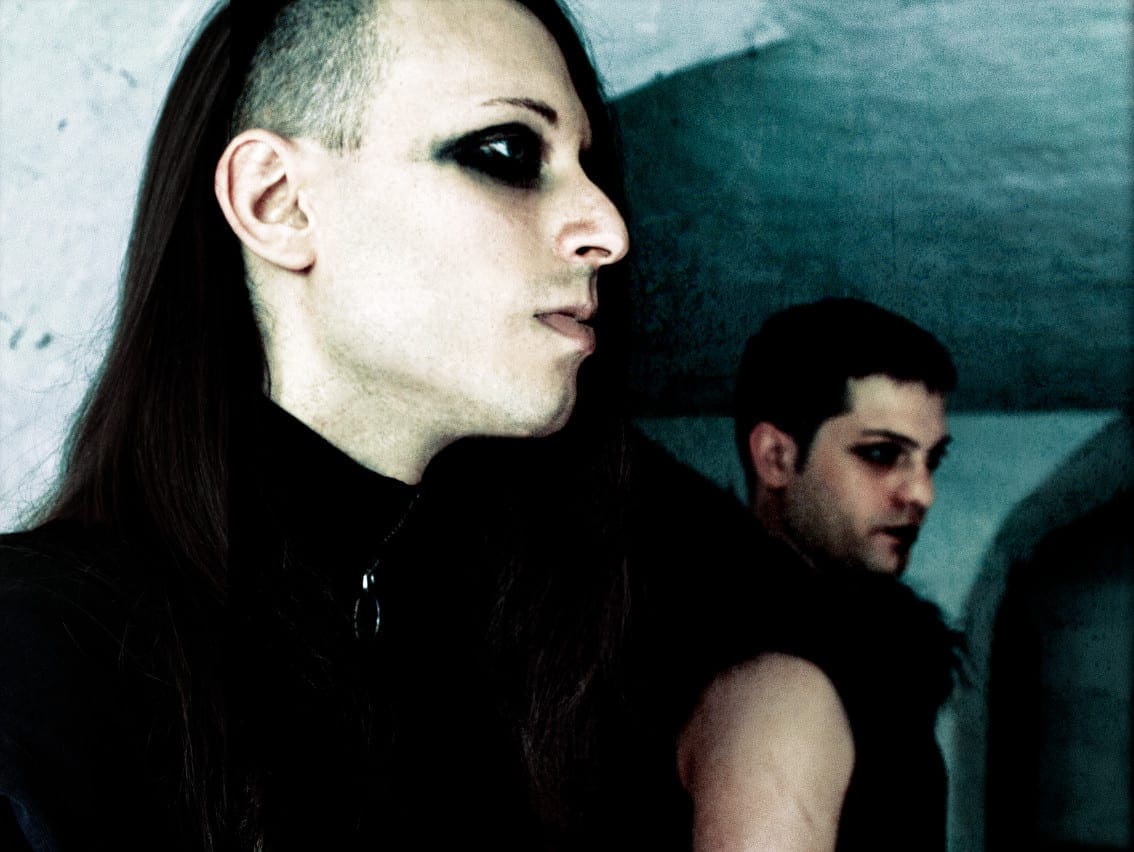 The electro industrial Italian band Synapsyche has joined the Belgian electro industrial label Alfa Matrix. The band's label debut is the single "Mirror Terror" – out now as download via Bandcamp – which announces the duo's forthcoming 3rd full length album "In Praise Of Folly". "In Praise Of Folly" will deal with the difficult but intriguing themes of psychological and mental diseases.
You can listen to the single/EP below and download it from Bandcamp.
On the single/EP the duo Stefano 'Mannequinetik' and Marco 'Katatronik' Mantovani offer two new songs which hold a perfect balance between melodic synths and massive heavy beats, between addictive catchy pop choruses and harsher vocal outbursts. The two new songs are called "Mirror Terror" and "The Ghost DNA" and they come backed by remixes from Neikka RPM, Vested Serpent, Avarice In Audio, UCNX, EGGVN, the cult Swedish act Tolchock and the Polish dark elektro wave act H.O.W. with additional backing vocals by their female singer.
The band also released 3 video's, an official music video for "Mirror Terror", a teaser for the EP and a making of. You can watch them below.