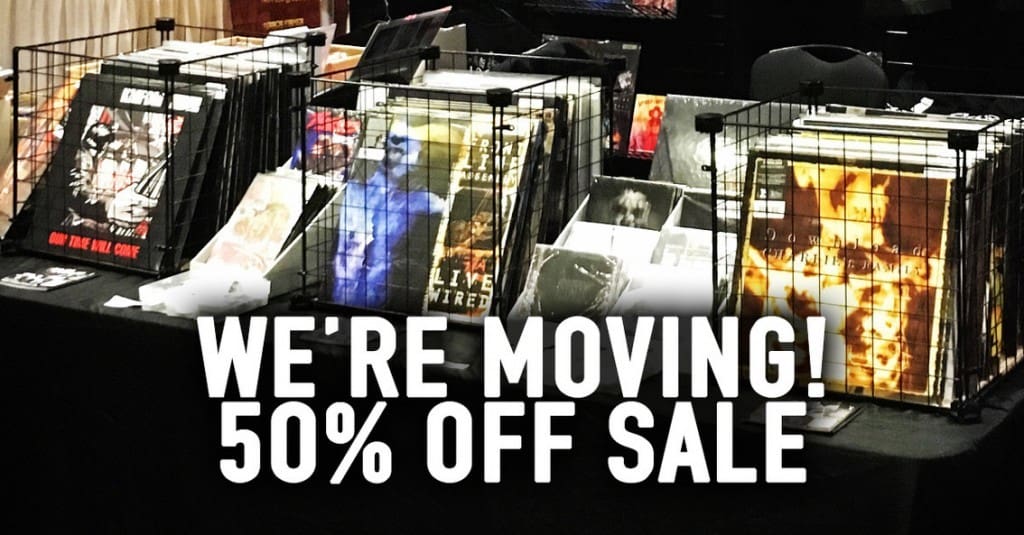 At the end of this month, Storming The Base will be moving into a fancy new, snazzier location. But it seems they are less excited about packing and carrying hundreds of boxes of CDs and vinyl across downtown Toronto. You can help them (and yourself) out via their 'Moving Sale' which represents hundreds and hundreds of CD and vinyl releases from hundreds of well known acts from the industrial scene (VNV Nation, APB, …) which they are offering at really low prices.
The sale will only launch tomorrow, but Storming The Base already sent us their secret link which will go up tomorrow for others to see!
A tip from Side-Line: make sure to order as much as you can, the shipping costs will diminish a lot per item this way, and we are pretty sure you'll find more than enough to fill your basket.