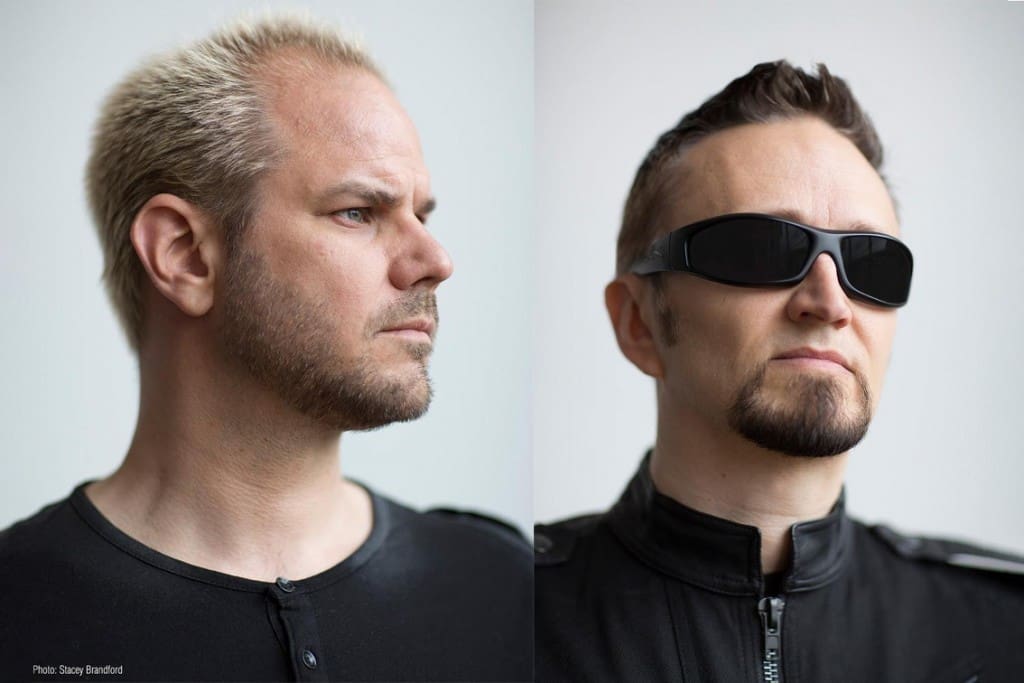 Track 5 on our free download compilation "Face The Beat: Session 3" is by the Toronto-based dark electro act Atomzero. The band offered the track "Velocity" in a remix by Vain Machine. Here's what you get: harsh beats, a pulsating bassline mixed with veracious synth lines and clear vocals.
You can listen to the track below.
Atomzero is the songwriting partnership of Peter Godziszewski and Andrew Hunter serving up strong vocals and a melody-driven brand of electronic music. Fusing classic electronic influences of early electro-pop, industrial and EBM into dark electro tracks weaving themes of human nature and how we relate to one another. Signed to Manchester's AnalogueTrash records, Atomzero have recently released a digital EP "Velocity" and are currently working on their next album.
You can find more info about this band on their official website.