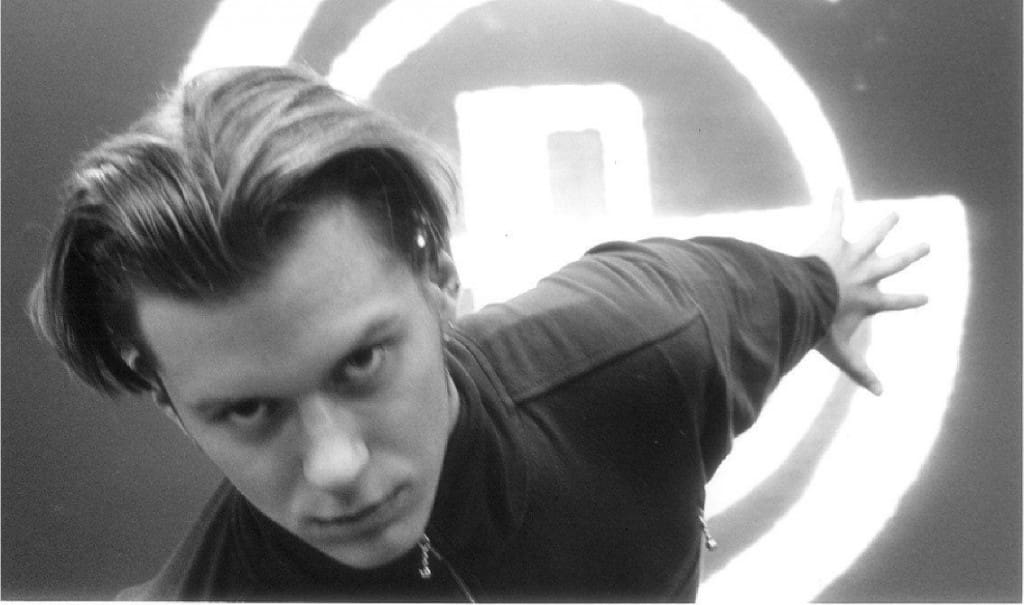 Christopher Foldi has revived his longtime project State of Being with a new release for 2017 titled "The Misinformation Age". This marks the first major release from the project since the 2004 album, "Haywire", produced by Andy Kubiszewski (ex-Stabbing Westward, The The).
After a pair of remix EPs, new demos for a follow-up to "Haywire" were recorded but never released (with the exception of the lone single "Whiplash"). Having no further plans for the project, Foldi launched a new band called Frigid Touch.
But by the end of 2016, it was itching to start up State Of Being again and record new material of which he says: "I took a cue from the angst in my early 90's State of Being work, but approached those frustrations with 20 years' experience. This work is a more contemporary reflection from the brink of the dystopian future that seems to be creeping upon us." The result is 9 new songs appropriately titled "The Misinformation Age".
Here's already the video for the track "All the Chaos".
The lead track, "All the Chaos", ushers in a slow rolling tension with a contrastingly calm vocal. "Newsfeed Zombie" stomps to the turbulence, echoing the bombardment of information we receive in the digital age. "Coming From" deals with these conflicts on a personal level. "No Silence" points to the moment of confusion where we question ourselves, and everything around us. "Signs" reminds us of our right to free speech, while "Tread" was inspired by the protests at Standing Rock. "Inches Away" draws attention to how close we are to one another, and to catastrophe. "Some Days" evokes feelings of giving up, and "I Will Grow", the album's closing track, leaves us with hope.
The Misinformation Age is available now through all major on-line retailers, for example right here on Amazon. For more information, visit www.stateofbeing.com.