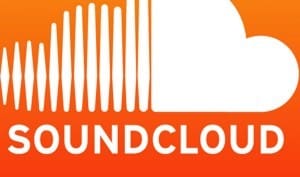 SoundCloud has plans to go completely legal and pay royalties to labels. That is good news because lots of labels have already pulled or blocked their music from the service, and not only because it has become a free harbour for illegal streaming. The only way for labels nowadays to protect their music from being abused is to audio(finger)print the music (via the YouTube content ID service Zefr) which in return caused a lot of paperwork – track per track – when labels themselves wanted to use the service for streaming a few tracks for free.
A contract from the Berlin based company which handles legal licensing with independent music publishers popped up online (you can read it below) showing how SoundCloud wants to reach out to the music industry.
According to the document SoundCloud would pay 10,5% of its revenue including ads or about 22% of what it makes on sound recording rights. The contract also lays out plans for two potential premium listening tiers to be launched in the future to complement its ad-supported free tier. These 'Additional Services' would let users pay for an audio and visual ad-free experience (and download a limited amount of music) similar to syncing options from services like Spotify.
Soon, your own mashups and bootleg remixes will be legalised and monetised so it looks like it. If you have the time and energy, you can read the document below.