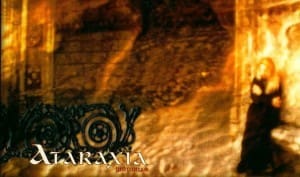 Out by the end of July (more than 16 years after its first pressing) is the reissue of the Ataraxia album "Historiae". "Historiae" comes in completely digitally re- mastered audio quality, in digipak including an exclusive bonus-track: Ataraxia's version of Fabrizio de André's "Fila la Lana".
Fabrizio Cristiano De André (18 February 1940 – 11 January 1999) was an Italian singer-songwriter. Known for his sympathies towards anarchism, left-libertarianism and pacifism, his songs often featured marginalised and rebellious people, gypsies, prostitutes and knaves, and attacked the Catholic Church hierarchy. Following his early death several streets, places, parks, schools and public libraries were named after him.
You can order the album right now.
Here's a first teaser from this album.