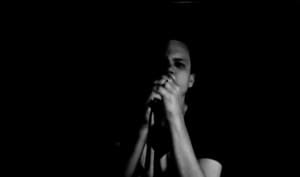 Out soon is a brand new Seeming video for the track "Worldburners". The track is taken from the equally ittled "Worldburners" EP. A 7″ vinyl version of this single available right here holding the tracks "Worldburners Unite", "Goodnight London (Wireless Version)", "My Body is Always Screaming" and "Worldburners Unite (World Gone Dark mix)".
The 7″ vinyl record – which can be ordered right now – comes with a massive digital bonus set (22 tracks!) including extra tracks (a cover of "The City Sleeps" by MC 900-ft. Jesus being one of them) plus remixes including reworks by Iris and AAIMON and so on. When buying the 7″ vinyl, you'll get a download code as well .
The vinyl is available on white vinyl (100 copies) and black vinyl (200 copies) from Storming The Base.
Here's a preview what to expect: