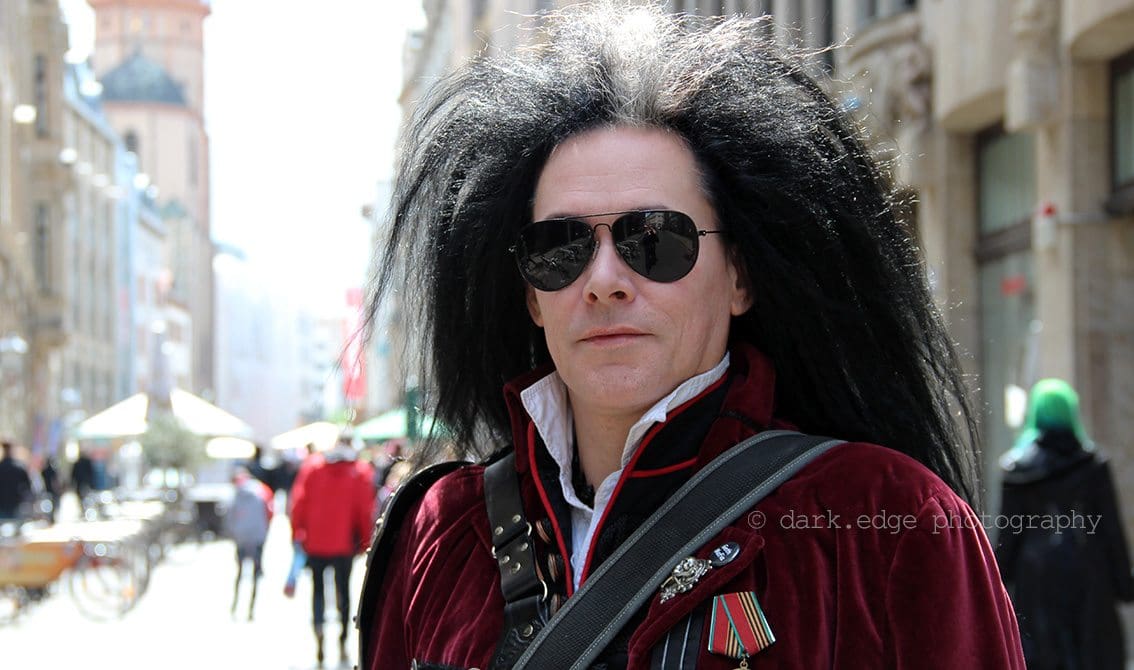 picture by dark.edge photography
From 2nd-5th June 2017 the annual Wave-Gotik-Treffen takes place in the area of Leipzig, Germany. WGT focuses especially on the gothic, (steam)punk, new wave, electro, EBM, industrial and medieval music and (sub)culture. It is a total-concept world festival including exclusive concerts, renaissance fairs, viking and pagan markets, exhibitions, CD/DVD and film premieres, lectures, artist signing events, fetish events, and (late-night) parties.
Approximately 200 artists are on the list, spread over 52 locations and the festival has about 20.000 visitors. At this moment the program is not complete yet, but as usual some great names in the black scene are already confirmed, like: Cabaret Voltaire, Skinny Puppy, Revolting Cocks, The Mission, VNV Nation, Noisuf-X, Ordo Rosarius Equilibrio, Peter Heppner, Pouppée Fabrikk, Amorphis, Rotersand, Sex Gang Children, Suicide Commando, The 69 Eyes, …
A lot of pre- and after-parties are organised as well on different locations with DJ's from all over the world! On 1st June for example there is the "Elektro All Stars meets Schwarzes Leipzig Tanzt! – WGT PreOpening Party" in Moritzbastei featuring Adrian Hates (Diary of Dreams), Daniel Myer (Covenant, Haujobb, Architect, DSTR) and more. The next day (2nd June) our own Side-Line collaborator DJ Wildhoney will play at the same location in the Veranstaltungstonne as well!
Info and tickets for WGT can be found here.