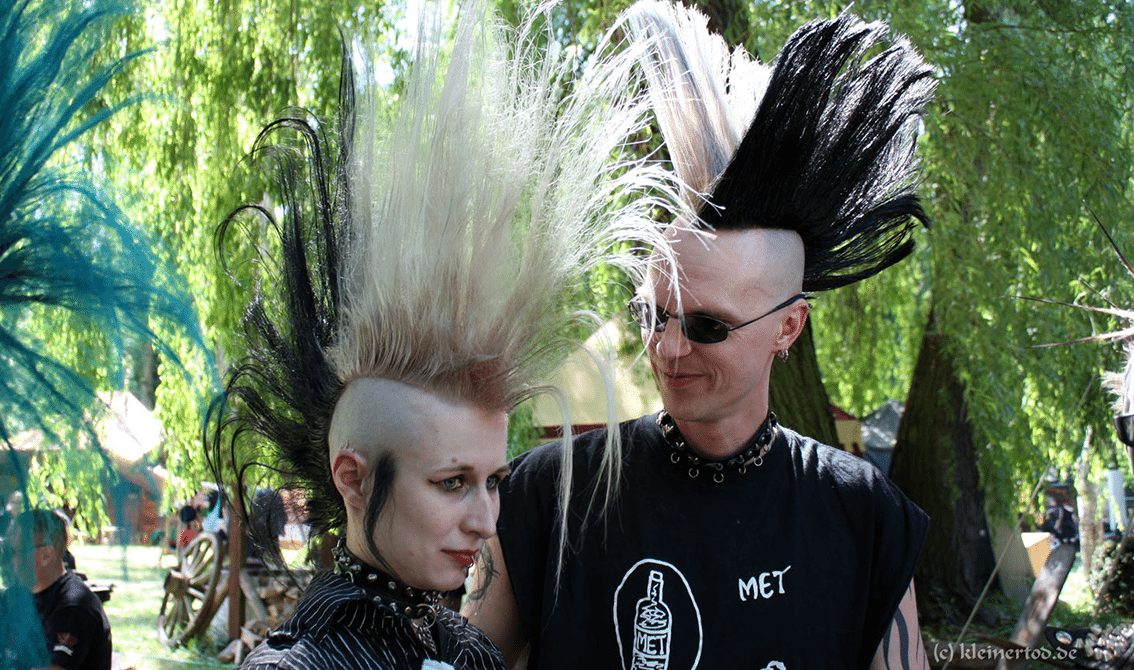 From 13th-16th May 2016 the annual Wave-Gotik-Treffen takes place in the area of Leipzig, Germany. WGT focuses especially on the gothic, (steam)punk, new wave, electro, EBM, industrial and medieval music and (sub)culture. It is a total-concept world festival including concerts, renaissance fairs, viking and pagan markets, exhibitions, CD/DVD and film premieres, lectures, artist signing events, fetish events, and (late-night) parties.
Approximately 200 artists are on the list, spread over 52 locations and the festival has about 20.000 visitors. As usual a lot of big names in the black scene will play WGT: Die Krupps, Project Pitchfork, My Dying Bride, Peter Murphy (Bauhaus), Dirk Ivens (Dive, Klinik, Absolute Body Control), Lacrimosa, Korpiklaani, Faun, Plastic Noise Experience, Haujobb, Das Ich, Diary Of Dreams, Gothminister, Leaether Strip, Mesh, Suicide Commando, …
This year the opening-party for the 25th edition will take place at the amusement-park "AbenteuerReich Belantis" in Leipzig, including parties from 8pm until 5am, fireworks and the possibility to visit the attractions until midnight! Tickets for WGT can be ordered here.