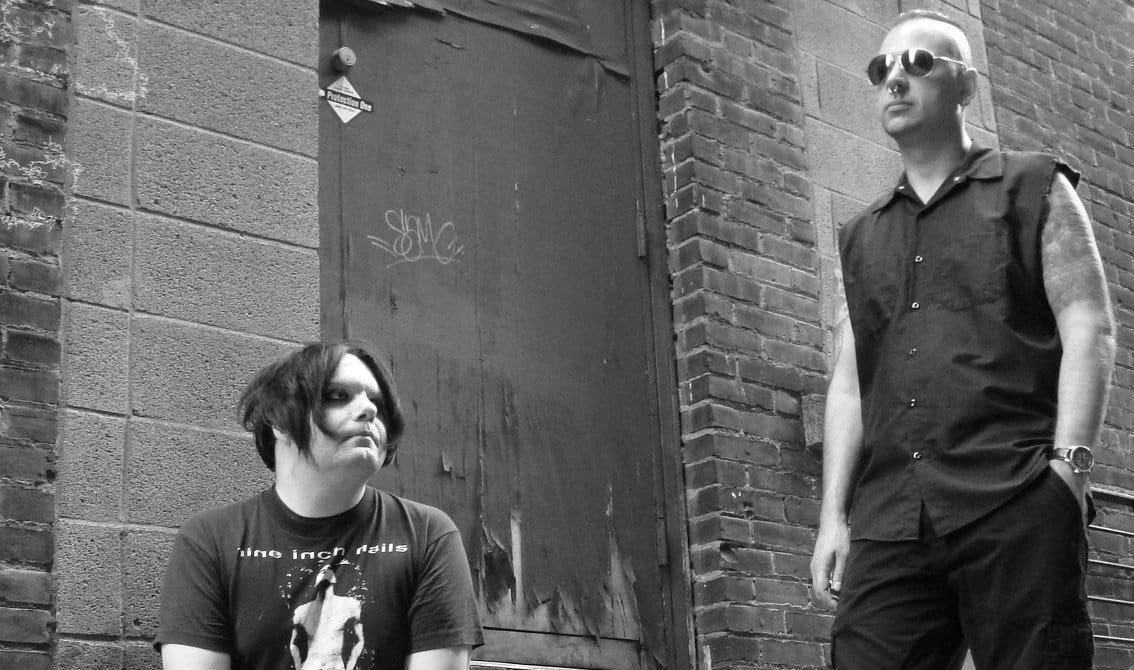 Track 13 on our free download compilation "Face The Beat: Session 3" is Coldlink. On "Ghosts I've Known" the band is presenting its first ever output, and you'll have to agree with us that this is quite an excellent first offering. While the rhythms have some old school feeling to it (Nitzer Ebb is not far away), the song itself goes more into a melodic electro direction with strong harsh vocals.
You can listen to the track below:
Coldlink is the new EBM project from Filament 38's singer/writer Rob Armstrong and keyboardist Shawn McNoldy. The duo combines mood with machine, built on top of driving synths and danceable beats. Influences include dark ambient, post witch house, dark electro and classic industrial. In Spring 2016 the band will see its debut "Ghosts I've Known" EP released along with a video of the title track.
You can keep up to date with the band on their homepage.