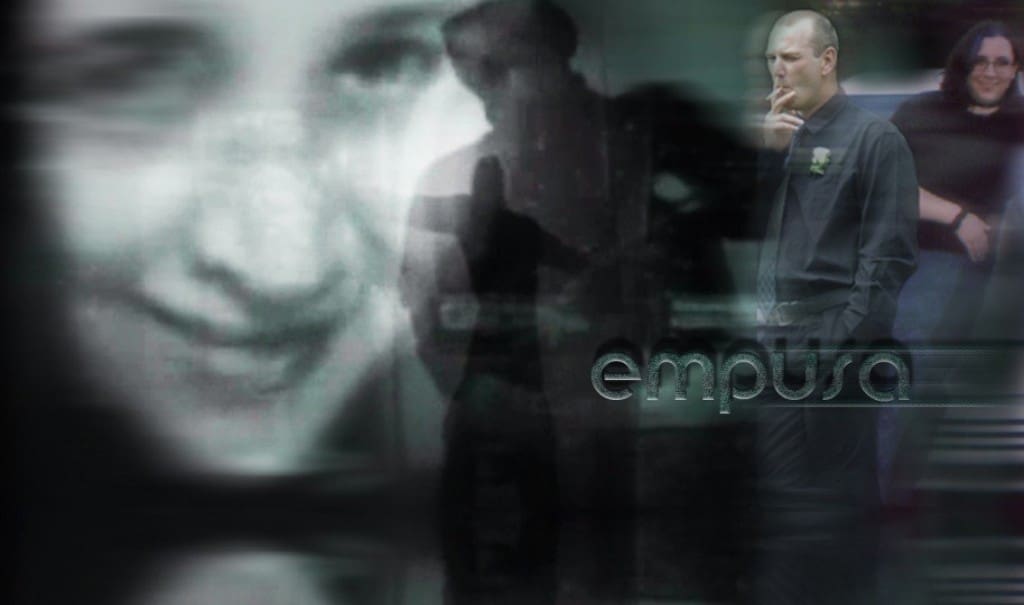 Track 14 on our free download compilation "Face The Beat: Session 3" is by Empusa. It's not the first time that Empusa are featured on the "Face The Beat" series, their submission "War" also made it this time. You can expect dark electro with harsh non-vocoded vocals spread through the modern melodic dark electro they are offering.
You can listen to the track below:
Empusa are an alternative electronic band, influenced largely by the electro-industrial pioneers of the 80's and present era. The band consists of Brandy Oliver, based in Michigan, US and Richie Gray, who is currently based in South Africa.
The first album, "Domain" (2006) was followed by "In Passing", and "Closer". Empusa have just recently released their fourth album, "Static" in December of 2016. Additionally, Empusa have featured regularly on various artist compilations. E
Empusa's sound would best be described as dark-electro, sometimes almost uplifting, but always with a looming darkness, Lyrically, Empusa is about the band's own life experiences, almost a diary of events, often cynical and ominous, and at times positive.
A new collaboration album, featuring Miss FD on vocals, is currently in production and expected to be released in summer of 2016. In the past they actually had a collaboration track with Miss FD ("Burned") featured on the first "Face The Beat" compilation.
Below are the 2 other tracks that were featured in the past:
You can find Empusa back right here on Facebook.