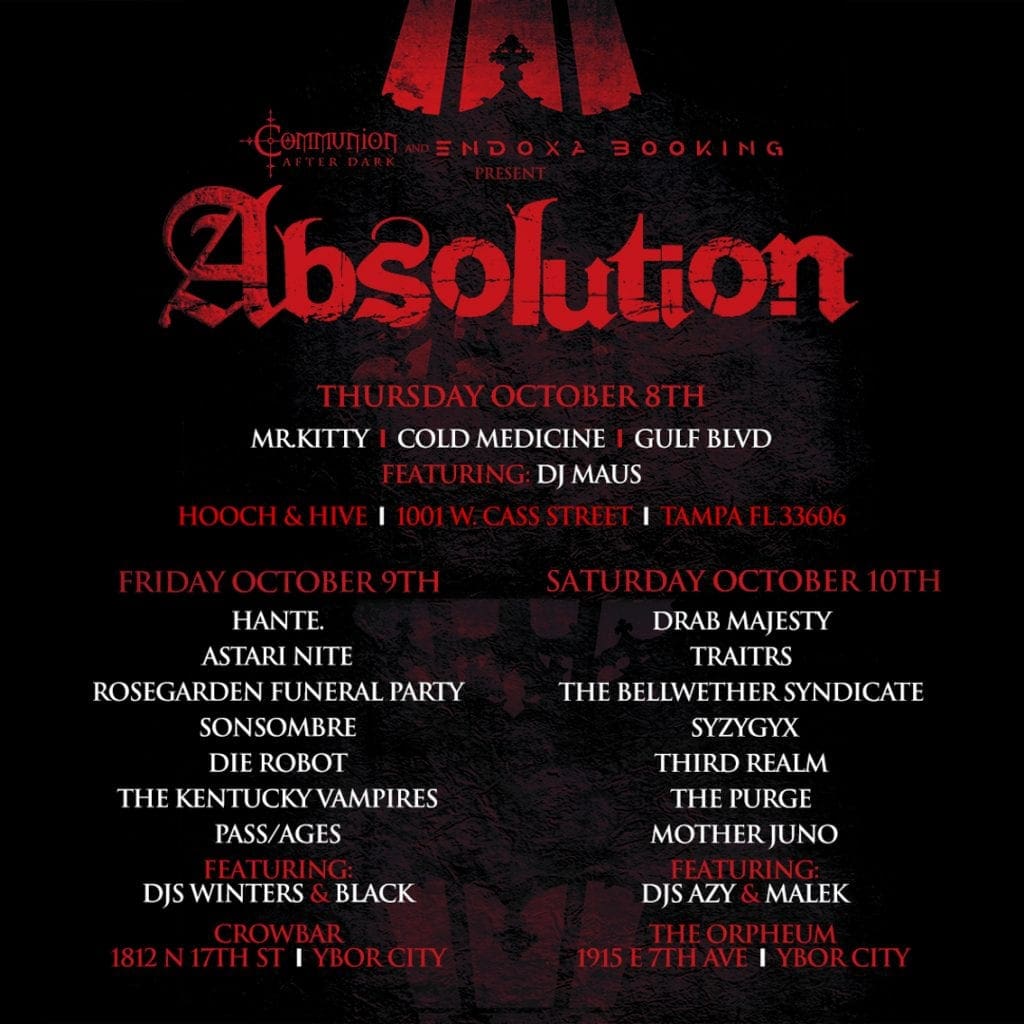 The dark alternative music festival Absolution has announced their festival dates and artist lineup.
After the success of the inaugural edition of the Absolution Festival in 2019, the festival announces it's return this year as an annual event. Absolution features a line-up of Dark Electronic artists from across globe and will take place again in Tampa, Florida in the historic section of Ybor City on October 8th-10th.
Kicking off the festivities will be a pre-party headlined by Austin,TX based artist Mr.Kitty on October 8th. On October 9th French synthwave artist Hante. will headline day one of Absolution. Day two of the festival features Los Angeles, tragic wave artists Drab Majesty headlining. Tickets are on sale now and can be purchased here.
The full festival lineup
Drab Majesty
Hante.
Mr.Kitty
Traitrs
The Bellwether Syndicate
Astari Nite
Rosegarden Funeral Party
S Y Z Y G Y X
Sonsombre
Third Realm
DIe Robot
The Purge
The Kentucky Vampires
Pass/ages
Mother Juno
Cold Medicine
Gulf Blvd