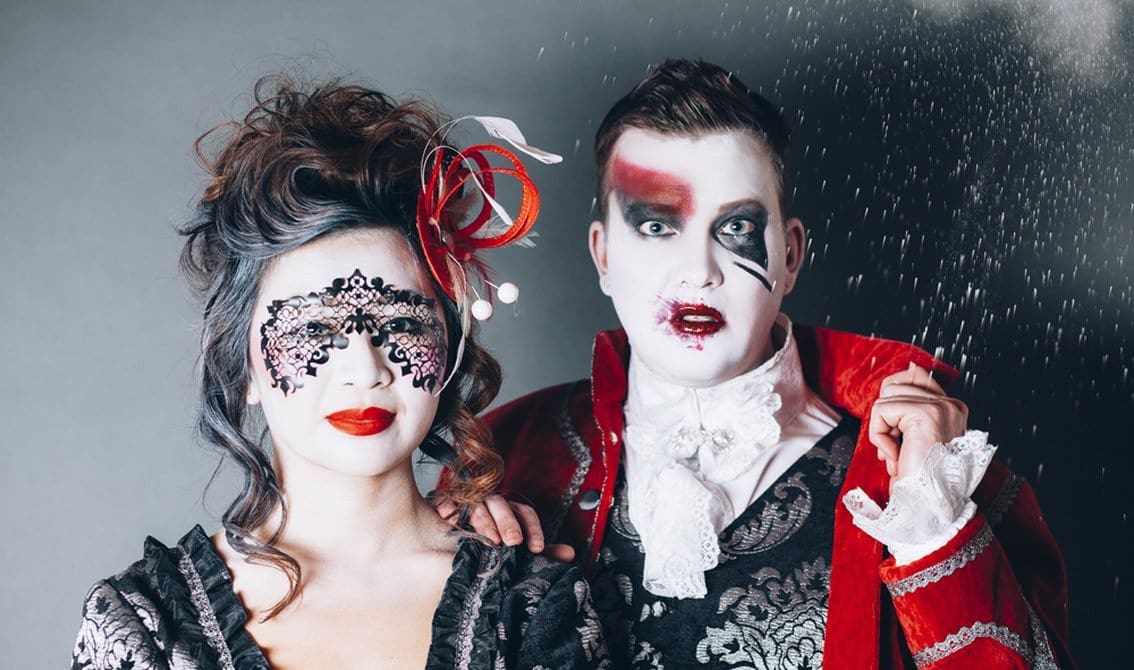 Out now via Speed of Dark Music is the debut from the Seattle based synthpop / electropop act Rocococo titled "Versailles". And that title is not a coincidence nor is the name of the band when you see the promotional pictures of the band and the cover artwork of their debut. The band literally breathes the Versaille way of life! The debut is available now from Bandcamp on CD and as HQ audio download.
Says the band: "The music is quite dance-oriented with a dash of lo-fi 8bit drums, a slather of oscillating waveforms, an ornate orgy of contrapuntal motifs, a veritable "gigue-byte" of Gameboys if you will! Oh, and you will. Rocococo performs in full Rococo attire… come see our shows!"
The Rocococo is the project by – and we keep the Versailles spirit – Duchess Jeanne Antonique D'esprit de L'escalier (aka Denise Ng), Electresses of "Prophet Douze" and Guy de Comté-Moog Fontainebleau (aka Kasson Crooker), aka The Dauphin, Drinker/Ruler of the House of Bourbon on the "Ill- Tempered Synthesizer." Musically the band incorporated lots of baroque elements in its 8-bit styled synthpop generated by Gameboy & synthetic instruments, thus staying faithful to the concept of the band, as you can hear below.
Kasson Crooker is no unknown name to many of our readers as he is also included in Freezepop and Symbion Project.