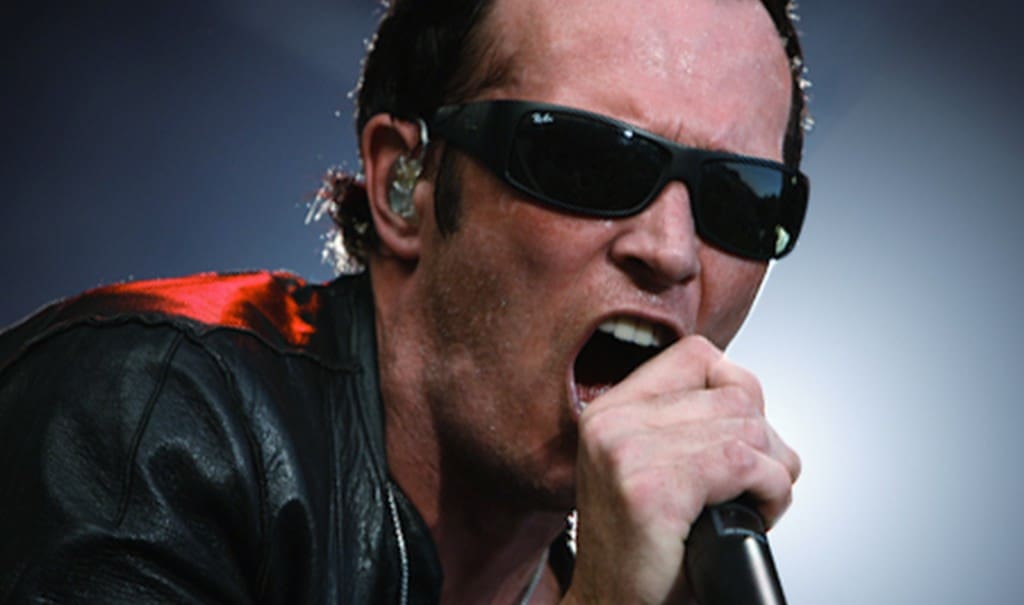 Scott Weiland, former frontman Stone Temple Pilots, is no more, he died yesterday December 3. He reportedly passed away in his sleep on his tour bus around 9 PM just before he was to go on stage in Minnesota (USA) with his band The Wildabouts.
No details are known regarding the cause of death although it's widely known he had a history of illegal substance abuse. For the Weiland family it's another tragedy after Scott's younger brother Michael died of cardiomyopathy (which causes the deterioration of the ability of the heart muscle) in early 2007.
During his career Weiland was best known as the frontman for the Stone Temple Pilots from 1986 to 2013, as well as the supergroup Velvet Revolver from 2003 to 2008. Velvet Revolver was a project by former Guns N' Roses members Slash, Duff McKagan and drummer Matt Sorum plus former Wasted Youth guitarist Dave Kushner with Weiland on vocals.
Our condolences go to his family and friends.