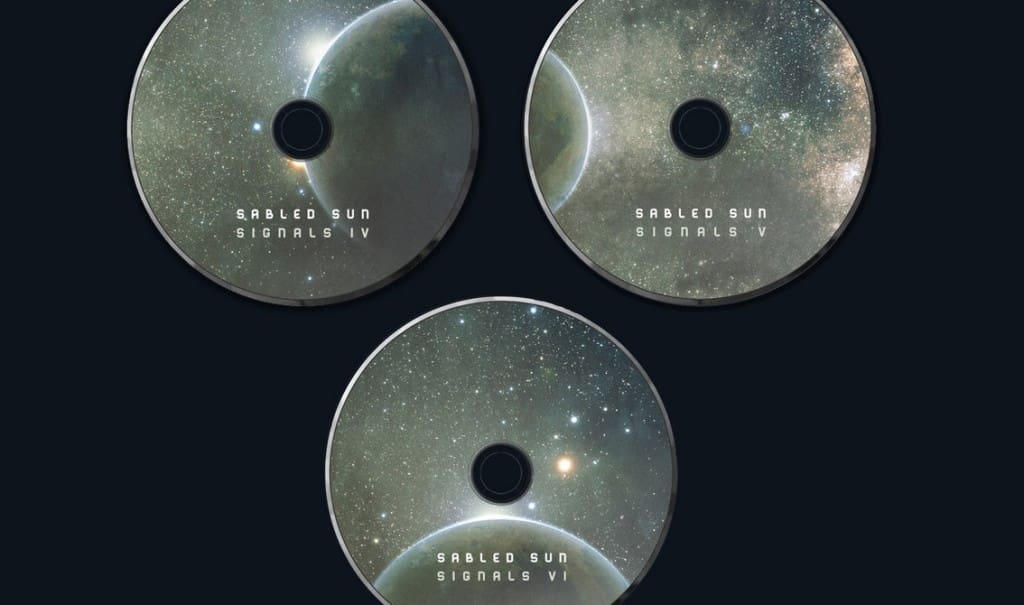 Cryo Chamber informs us that Sabled Sun's "Signals IV-V-VI" 3CD set has arrived. The long awaited 3CD release of the "Signals" series comes in a digipak and can be ordered right here. It collects the 3 tracks that make up the 3CD set: "Signals IV" (58:53), "Signals V" (58:08) and "Signals VI" (01:03:26).
"Signals" is a series of space ambient works that portrays signals that the protagonist from the Sabled Sun – 21xx series finds on his journey to find out what happened to humanity after waking up from hibernation deep sleep to an empty world void of human life.
You can check out a preview of the 3CD set below. The material was written, produced & mastered by Cryo Chamber label owner Simon Heath.