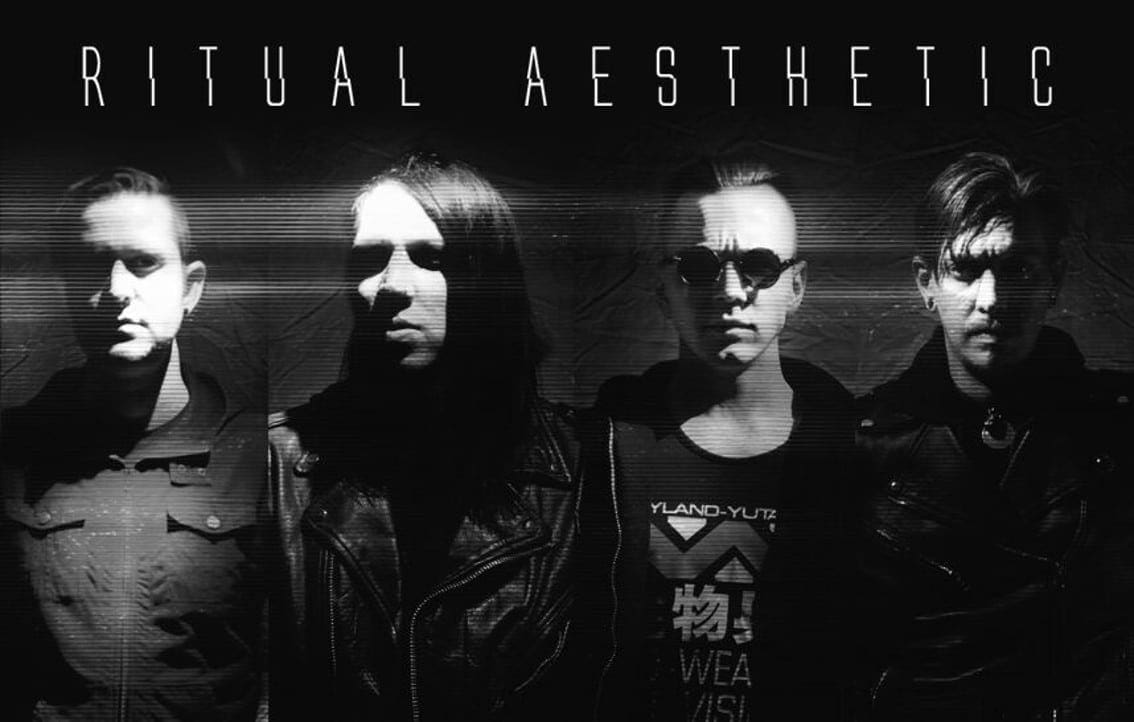 Denver based industrial metal band Ritual Aesthetic will be releasing a new album titled "Wound Garden" on July 27th with Cleopatra Records. The band was formed by Sean Ragan formerly of extreme horror band Dawn of Ashes, and this will be their 2nd record. Since their start in 2013 the band has built an impressive following in Colorado and beyond and will take their music worldwide with Wound Garden.
The band's next single and music video for the track "The Analog Flesh" has just been launched and you can see it in an exclusive premiere on Side-Line.
Ritual Aesthetic is an industrial metal band formed in 2014 by drummer Sean Ragan. Originally a solo studio project, Ritual Aesthetic released 2014's "Decollect" on Juggernaut Services UK. In 2016 Ritual Aesthetic was turned into a live band by Ragan, recruiting musicians from the extreme metal scene to begin performing live.
Between 2016 and 2018 while writing the followup album "Wound Garden", Ritual Aesthetic performed as direct support for acts such as The Revolting Cocks, 3TEETH, Frontline Assembly and My Life With The Thrill Kill Kult, sparking the attention of Cleopatra Records. During this time, Ragan experimemted with score work, scoring the shows The Drowning Girls, Breadcrumbs and August 2018s upcoming Wakey, Wakey at the Urbanite Theatre in Sarasota, Flordia.