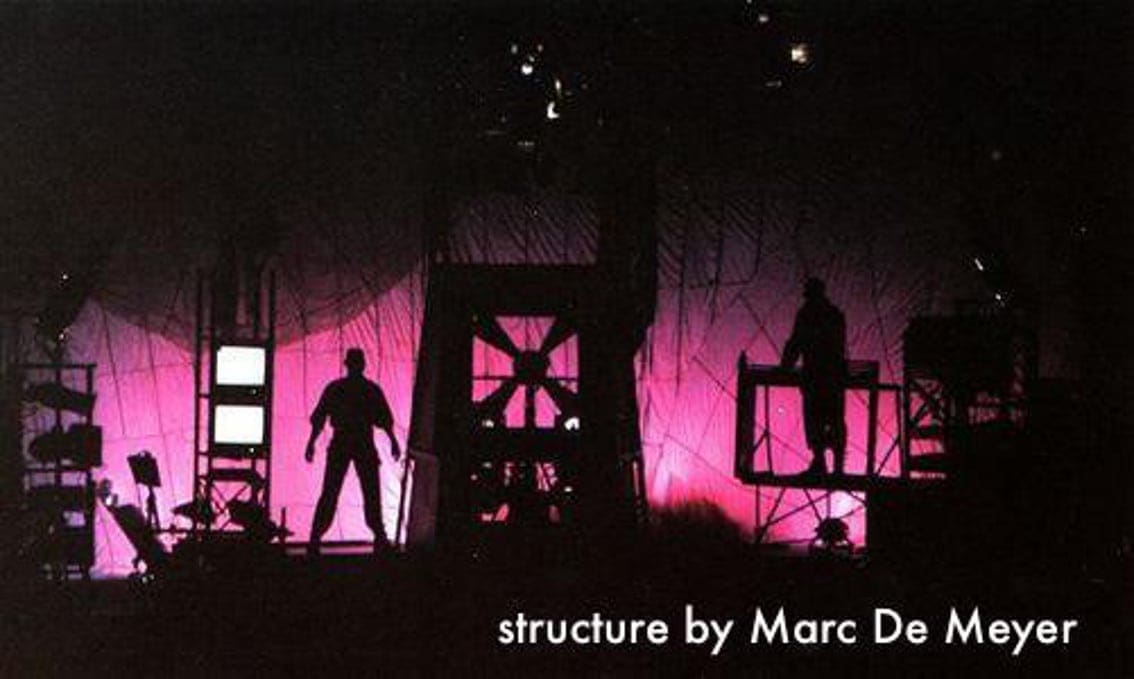 The recently released "Eleven Grinding Songs", the debut album by Lederman / De Meyer is one of the best EBM releases which have been released this year so far. Lederman / De Meyer is the brand new project between 2 electronic music legends Jean-Marc Lederman and Jean-Luc De Meyer.
"Eleven Grinding Songs" is released in 4 versions. Besides the regular CD album (available here), there is also the 2CD set (with an 11-track bonus disc with 4 exclusive additional songs plus 7 remixes or alternative versions) (available here) and a deluxe download (available here) plus also a black vinyl edition (including a carton sleeve CD edition with the same track-list) (available here).
Side-Line decided to go to the roots of the project together with Jean-Marc Lederman. In today's article we talk with Jean-Marc Lederman how he got involved with Front 242 in the early 90's.
Jean-Marc:"I was working at Play It Again Sam at the time (1990) and Front 242 approached me to become their office manager. They had set up their basis of operation in a villa in Aarschot, near Leuven, and needed someone to coordinate most non-creative things like handling communication with the label, acting as a smooth connecting rod with their touring agent and being a helping hand with whatever they were doing at the time.
Front 242 has always been very self-depending and they were doing a lot by themselves with Daniel handling most of the artwork with an Amiga or later on a (back then) very expensive Apple Quadra 800 for the covers of the Tyranny era.
Front 242 was signed on Sony USA at the time and things were very busy with the American label manager and the US representative of PIAS. Things were happening all the time and the pressure was strong (when you are successful, everyone wants a part of you) but the band was very focused.
One of the most ambitious thing we did at the time was the decor for the 1991 Tyranny Tour: it was going to be a large structure designed on two levels, a cross between a submarine deck and an industrial tower, painted by Jean-Luc De Meyer's brother Marc. It wasn't easy to transport but it was spectacular.
One of the aspect of the work was also to coordinate the remixes asked to outside bands and it was always a pleasure to get in touch with these remixers and hear them say how much they liked Front's work: The Prodigy were especially enthusiast. One who wasn't at all was William Orbit who refused several time to remix a track.
One moment was quite embarassing for me: Front was playing at Pukkelpop and Tom Morello (Rage Against The Machine) was going to play guitar on one song but somehow I didn't know which song it would be and Tom was besides me on the side and was looking at me for the cue, cue that I couldn't give to him as I didn't know what song he had to play: that went on for quite a few songs and Tom started to be wary… Eventually Richard looked at us and gave Tom the signal to come on…"
And this is the decor as it was used.