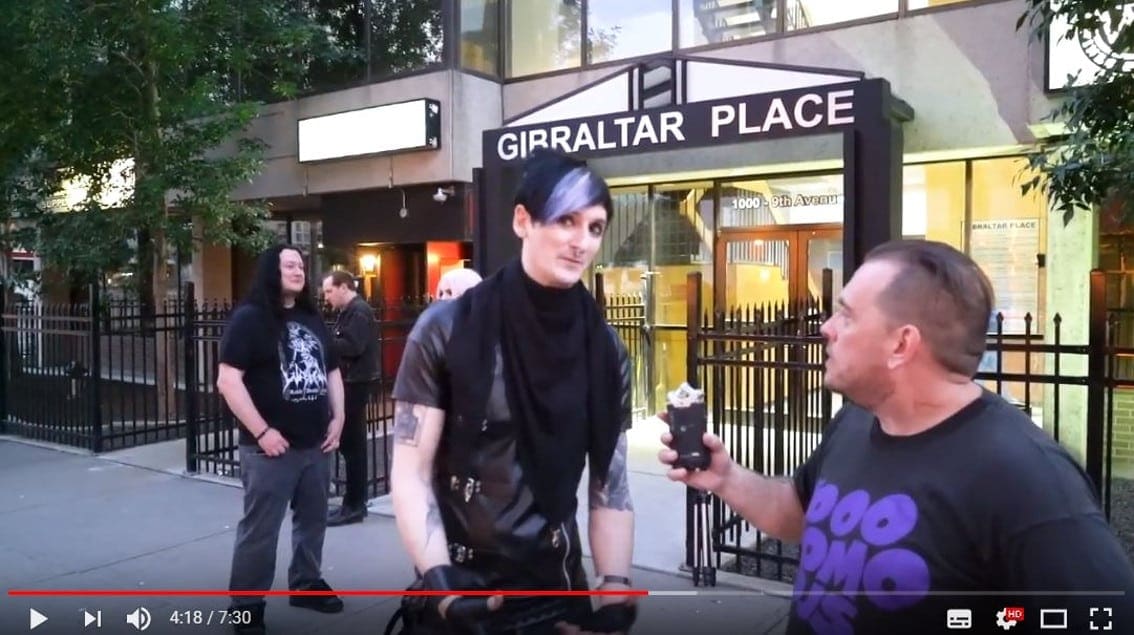 Artist/DJ Rexx Arkana (FGFC820, Coldkill, Bruderschaft) and Luke Haughwot have launched a YouTube channel – called Statik Industrial TV – to spotlight the Industrial scene. Here's what Rexx told us regarding the reason why he launched the channel: "Industrial music has never received the kind of attention other electronic music genres have. Our history runs deeper than many of those other sub-genres and I wanted to try to capture as much of that as possible in the time I have left."
Statik Industrial TV will feature artists, events, and culture throughout the community and will be an ongoing web series.
The first episode features the Terminus Festival which takes place annually in Calgary, AB Canada. In it's seventh year, the Terminus Festival took place July 27th-29th and features acclaimed Dark Electro artists from around the world. The episode features performances from some of the artists who played the festival as well as interviews with artists such as Claus Larsen (Leaether Strip), Yone Dudas (Decoded Feedback), Mesh, and many more.
The first episode can be seen below.