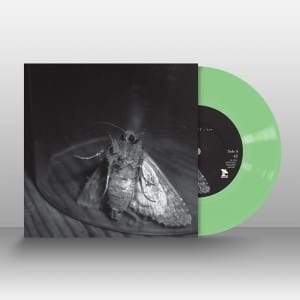 Out right now is the Psyche/Luminance collaborative single "Left Out / Passenger Seat". The single is being released as a 7″ vinyl single in 2 colours. The Brussels-based Luminance already has several cassette releases on Wool-E Tapes, as well as an 7″ on the Weyrd Son label, plus they recently announced an upcoming release on Die Blinden Records.
The two tracks on this limited 7″ vinyl are written and produced by Luminance, and Darrin Huss from Psyche provides lyric and vocal contributions. The A Side "Left Out" is a hybrid between classic Belgian EBM and dance floor Electro while the B Side "Passenger Seat" adds some Italo-Disco blood to the whole.
100 copies are available now on kinda oozy green, 233 copies on less oozy grey.