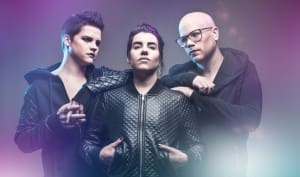 RepoRecords have signed a new band, the Swedish electro-pop act Me The Tiger. Out now is the band's new official video for "What Promises Are Worth" which is also the band's newest single taken from their forthcoming album "Vitriolic" which will be out on September 4.
The band, which formed in 2012, consists of the trio Gabriella Åström (Vocals & Synth), Tobias Andersson (Synth & Guitar) and Jonas Martinsson (Drums).
Below is the "What Promises Are Worth" video. The 4-track single can be downloaded right here from iTunes, the 13-track album can be downloaded already too from iTunes including the bonus track "Time after time".