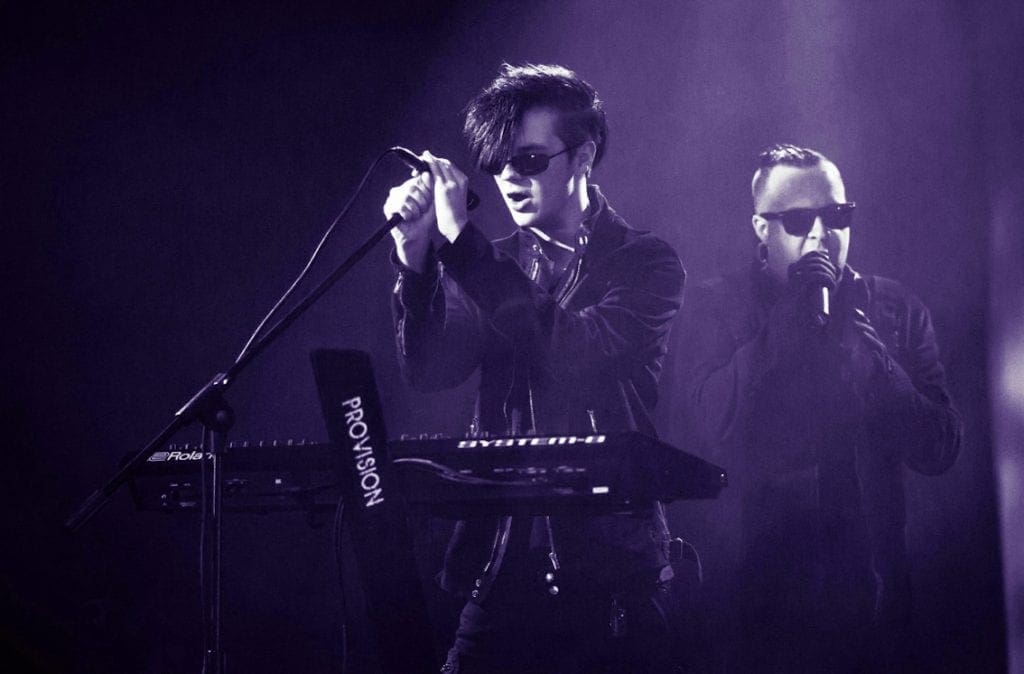 Houston's darkpop band Provision breaks its 7 year silence with a brand new album, "Hearts Turn Dark". It's their 6th full length to date and comes after 7 long and turbulent years. The band's most recent album was "A New Revolution" (2012) and was followed by the internal breakdown of the band itself.
Provision's new album is the first release to feature the legacy era of the band, with founding member Breye 7x now joined by Ian Sol on keyboards, backing vocals and songwriting.
Founded in November 2000 and initially self-described as 'Electronic Dance with an Edge', the band won in the "Best New U.S. Artist" section of the American Synthpop Awards at Synthcon 2002 in Los Angeles. In 2004 the band signed a multi-release record deal with A Different Drum. To date, the band has released 5 LPs and 4 EPs and released songs on more than a dozen compilation albums, and produced remixes for more than a dozen other electronic artists.