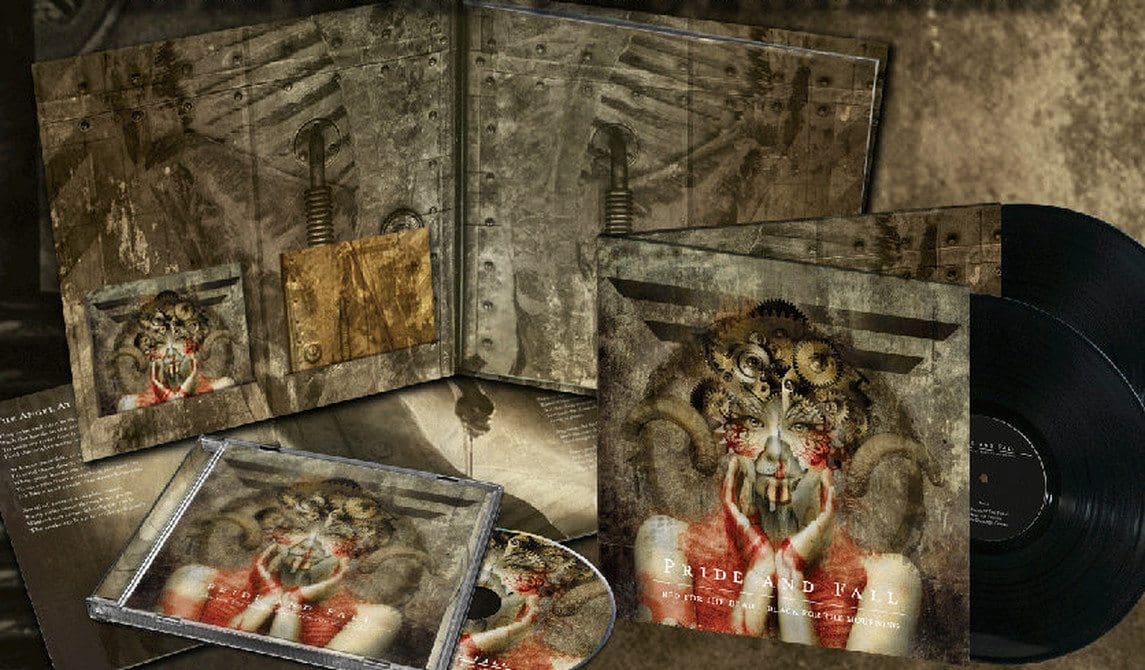 Pride And Fall's fifth album "Red For The Dead – Black For The Mourning" will soon be released.
The three Norwegians – Sigve Monsen (vocals), Per Waagen (keyboards, programming) and Svein-Joar Johnsen (guitar) – took some time off due to personal upheavals, but also switched production equipment several times to finally realize the album they had on their minds. The album was co-produced by Krischan Wesenberg (Rotersand) and Christer Andre Cederberg (Tristania, Anathema).
The set – available now in pre-order – is a super deluxe set holding a 2LP set and a 2CD set. The 2LP holds the regular 9-track album while the bonus CD that comes with the regular CD holds the bonus tracks "Army Of Ghosts (Ginger Snap5 Remix)", "When Darkness Comes (C-Lekktor Remix)" and "Broken Men (Nevarakka Remix)".