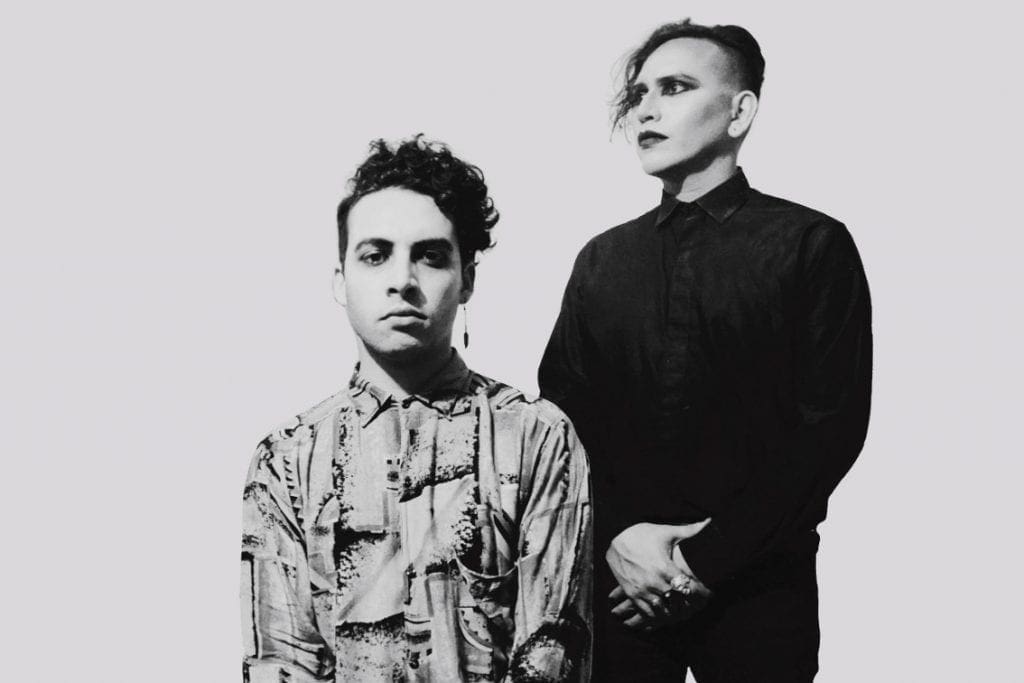 Post-punk/darkwave artists Twin Tribes have announced the release of their new album "Ceremony". The album follows up on their debut "Shadows".
Twin Tribes is based in Brownsville, Texas and was formed by the duo Luis Navarro (vocals, guitar, synth, drum machines) and Joel Niño, Jr. (bass, synth, vocals) in 2017. Twin Tribes has spent a majority of the past year touring the United States and playing with such artists as She Past Away, Actors, Kaelan Mikla, Ash Code and many more.
"Ceremony" will be released December 13th on Negative Gain (North America), Manic Depression Records (France), and Young & Cold Records (Germany). Their newest song "The River" can be heard below.