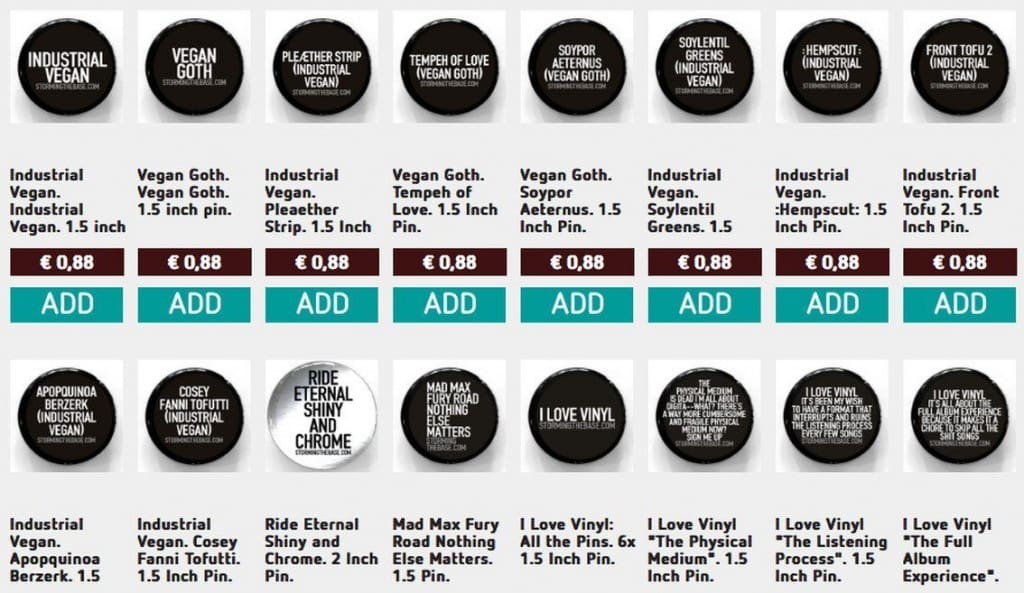 The fine people at Storming the Base have launched a new selection of pins! This summer the "brand" is 'industrial vegan' including 10 brand new designs and they cost less than 1 Euro each. You can see the 10 new ones right here – and guess what, there's even a Front 242 version!
And while you are at it, you might also check the bumper stickers available.
For those who thought that pins were invented by the punk movement back in the late 70s, you'll have to check your history lessons again. Political buttons have been used in the United States since the first presidential inauguration in 1789, when George Washington's supporters wore buttons imprinted with a slogan. The first campaign buttons with photographs were produced to promote the political platform of Abraham Lincoln in 1860. Yep, more than 110 years before the first punk arrived.