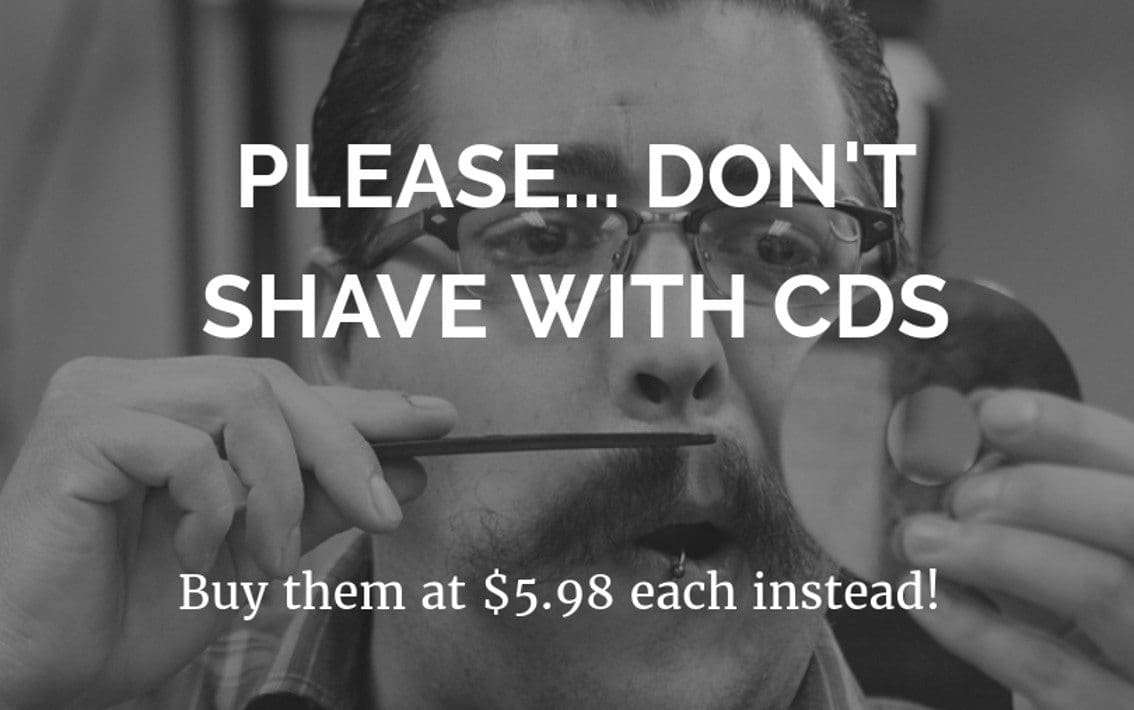 Storming The Base has launched a really funny campaign to push their sale campaign – which actually offers a good deal as you'll find hundreds of releases on vinyl and CD for just € 5,31 (or $5.98 USD) each. The image used is that of a man trying to shave himself with a CD (used as a mirror) in case you didn't notice.
The items offered in this sale include releases by such great bands as Mlada Fronta, Aesthetic Perfection, Rational Youth & Psyche and lots and lots more; and all this at just € 5,31 (or $5.98 USD) each. You can find your selection right here, and for those only looking for vinyl, go straight to this section.
This offer is valid until end of stock, be fast!