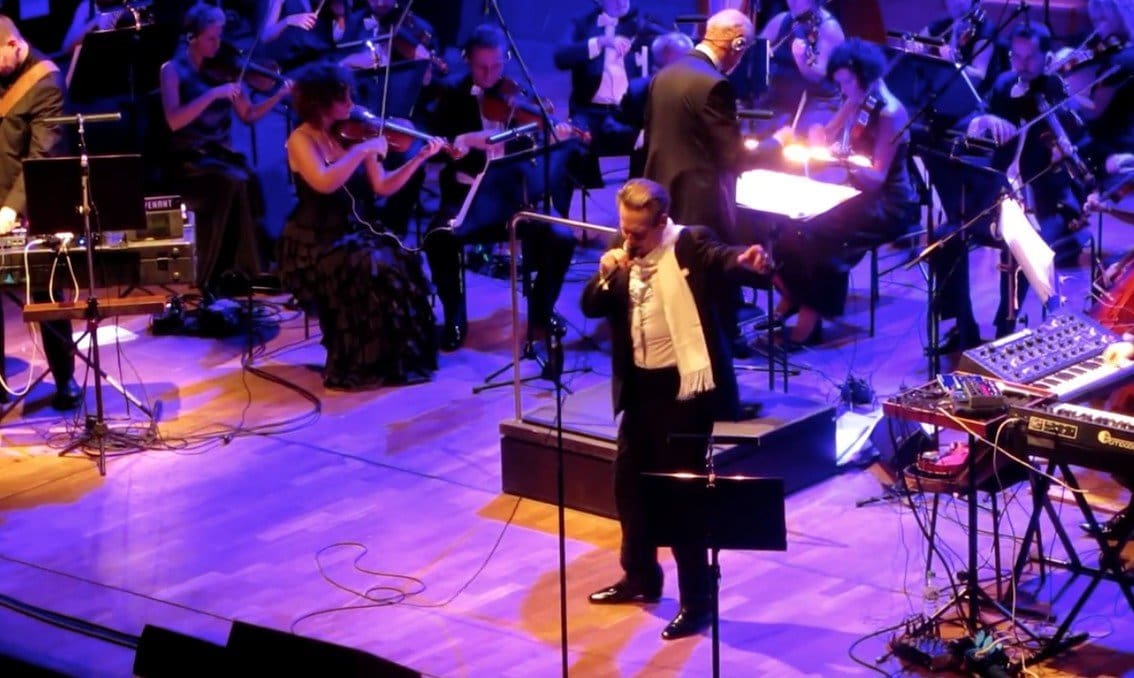 Last Sunday Mesh and Covenant (and Anne Clark) played with a classical orchestra at the Gothic Meets Classic Festival in Leipzig. It's the 4th time that this festival takes place and it goes something like this: on the first evening people can hear the bands/ musicians in their known electronic style while on the second night the songs were brought with a classical orchestra.
The set lists for Mesh and Covenant included both newer and older songs, for example Mesh's single "Only Better" and a version of "Taken For Granted". Covenant offered classical versions of "Brave New World" and "Wasteland". Both concerts were professionally recorded, and plans exist to go for a physical release of these recordings somewhere in 2016.
Below are 2 videos to give you an idea what you missed, Mesh with "Only Better" and Covenant with "Der Leiermann".