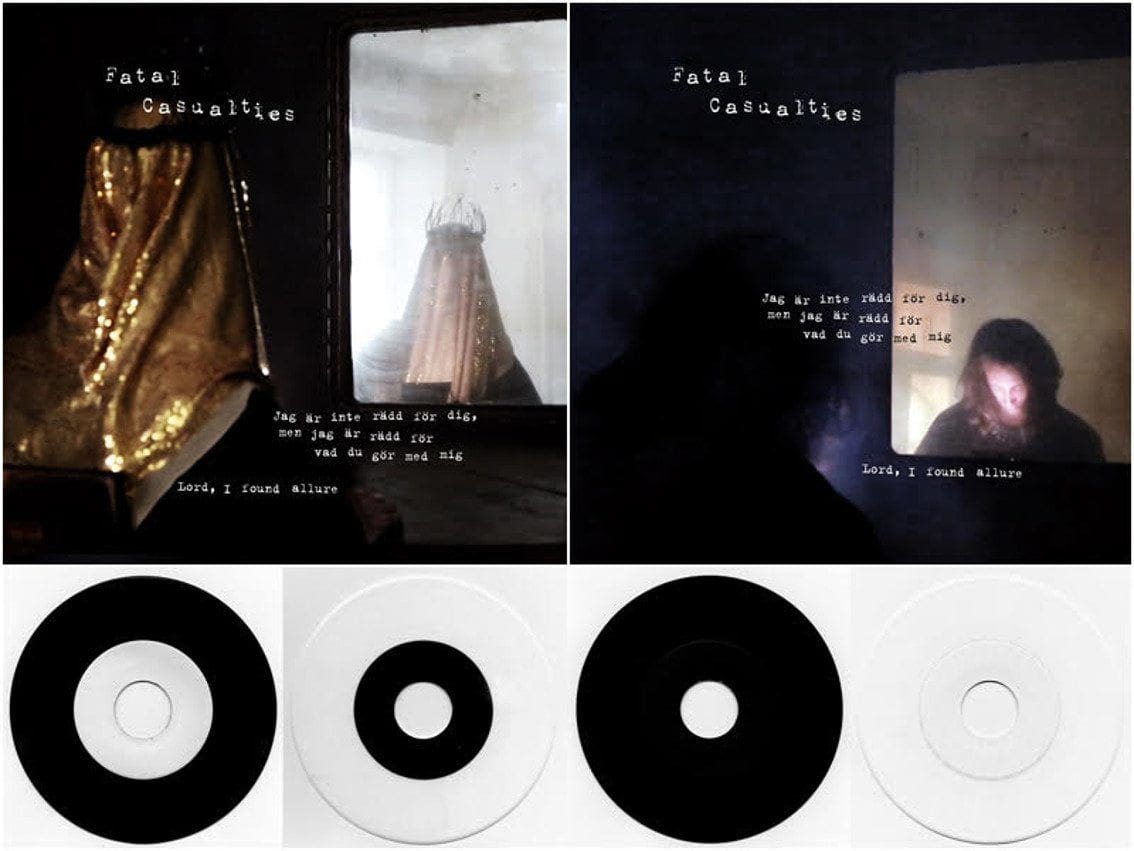 Seja Records and Fatal Casualties are to release the very first Fatal Casualties 7″ single. This new single, called "Jag Är Inte Rädd För Dig, Men Jag Är Rädd För Vad Du Gör Med Mig" (English: "I'm Not Afraid For You, But I'm Afraid Of What You Do To Me"), will be released the first of November.
The release itself will have an ultra-limited edition of 100 copies divided into 50 black vinyl and 50 white vinyl copies. Both versions will come with a different sleeve and can be ordered right here. The vinyl versions don't have an A or B side but instead a black and white side. The black side features "Lord, I Found Allure".
You can listen to the 2 songs below:
A video is also available, and was directed by Maria Levina.