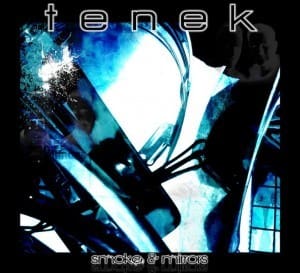 Three years in the making, tenek's newest 11-track album "Smoke and Mirrors" will finally be hitting the American shores too and this by mid-April, you can order your copy right here.
For the recordings the band enlisted musicians such as Paul Jackson (bass player from the well-known 80's British pop band T'Pau), Australian-based Sam Morrison (bass), Michael Steer (bass) and newly added band member Steve Clark (drums/vocals).
It's the first new material from the band since their second album "On The Wire" (2010) and the 2 recently released EPs "Another Day" and "What Kind of Friend?". The Devon/Essex based electropop act tenek (aka Geoff Pinckney and Peter Steer) debuted in 2007 and toured two albums and 9 singles/EP's.