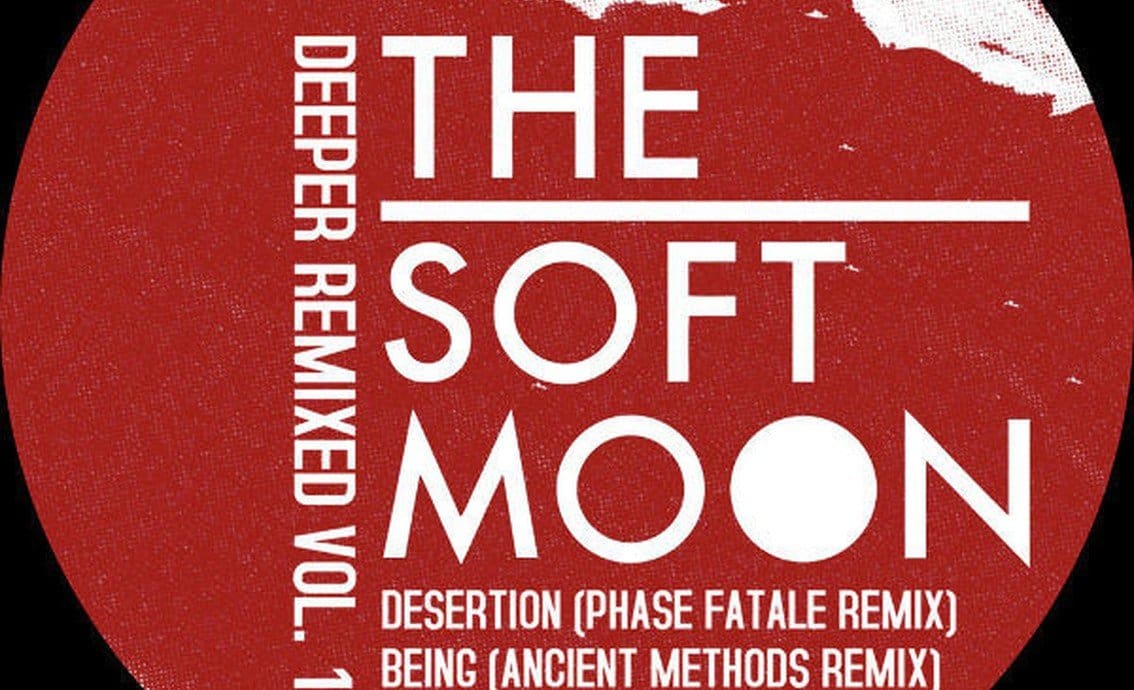 Out in 4 weeks from now is the 12″ "Deeper Remixed Vol. 1" by the American post-punk band he Soft Moon featuring four remixes by Ancient Methods, Blush Response, Codex Empire and Phase Fatale. The remixed tracks include "Desertion", "Being", "Far" and "Without". All 4 artists have previously been on tour with The Soft Moon, and have made released their very own material on the aufnahme + wiedergabe imprint already. This vinyl part 1 of a 2-part series in collaboration with Captured Tracks.
The vinyl is limited to just 800 copies, you can get your order in right here, if you're lucky because it's going to sell out fast.
The Soft Moon was founded by Luis Vasquez as a solo project in 2009. The project's music covers a wide range of genres including EBM, krautrock, electropunk, psychedelia, world music and darkwave. In 2014 they joined Depeche Mode on tour for the EU leg of the Delta Machine Tour.
Here's already first teaser, the track "Desertion (Phase Fatale Remix)".