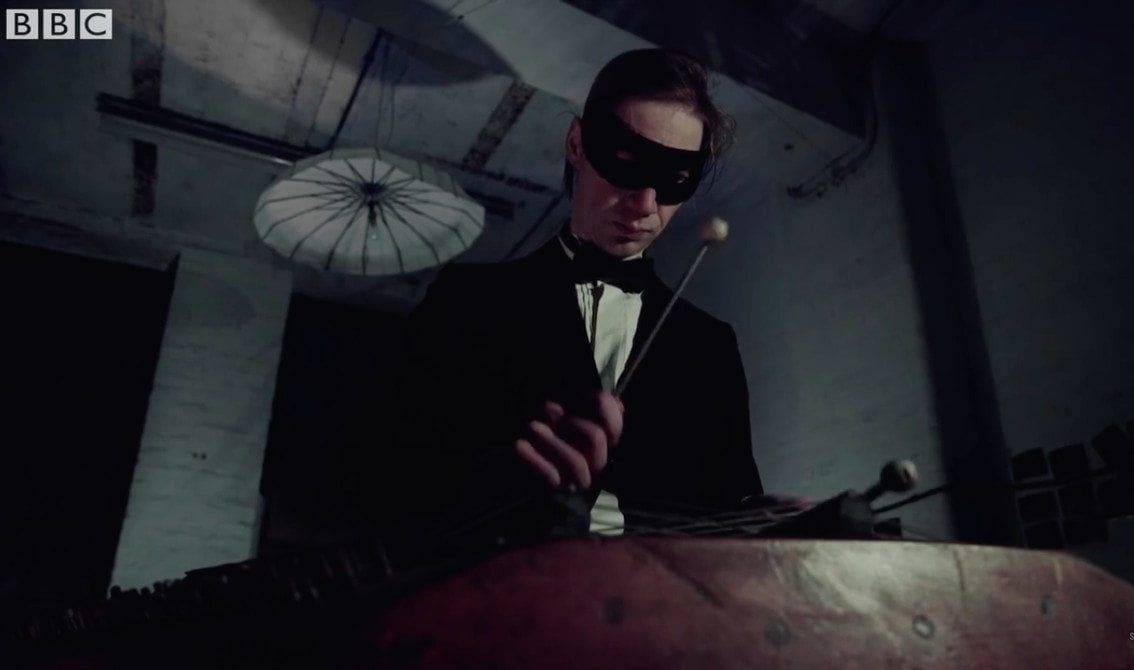 New Order's "Blue Monday" was released on 7 March 1983, and its cutting-edge electronic groove changed pop music forever. Back then it was created using a hand-built Powertron Sequencer driving a Moog Source synthesiser, and an Oberheim DMX drum machine.
But what would it have sounded like if it had been made 50 years earlier? In a special film, using only instruments available in the 1930s – from the theremin and musical saw to the harmonium and prepared piano – Orkestra Obsolete present this classic track as you've never heard it before. The cover was commissioned by BBC Arts.
The video is not that news, since the BBC published it on 10 March 2016 already, however it's brilliantly done. Have a look for yourself below. The instruments used are a diddley bow, a hammered dulcimer, a harmonium, a zither, a musical saw, singing glasses, a theremin, a prepared piano, a slit drum, a dulcitone next to a small drum kit, a double bass and a banjo-uke. The musical effects were made using a scratched 78rpm record, a theremin and some reel-to-reel tape echo.
Check it out: