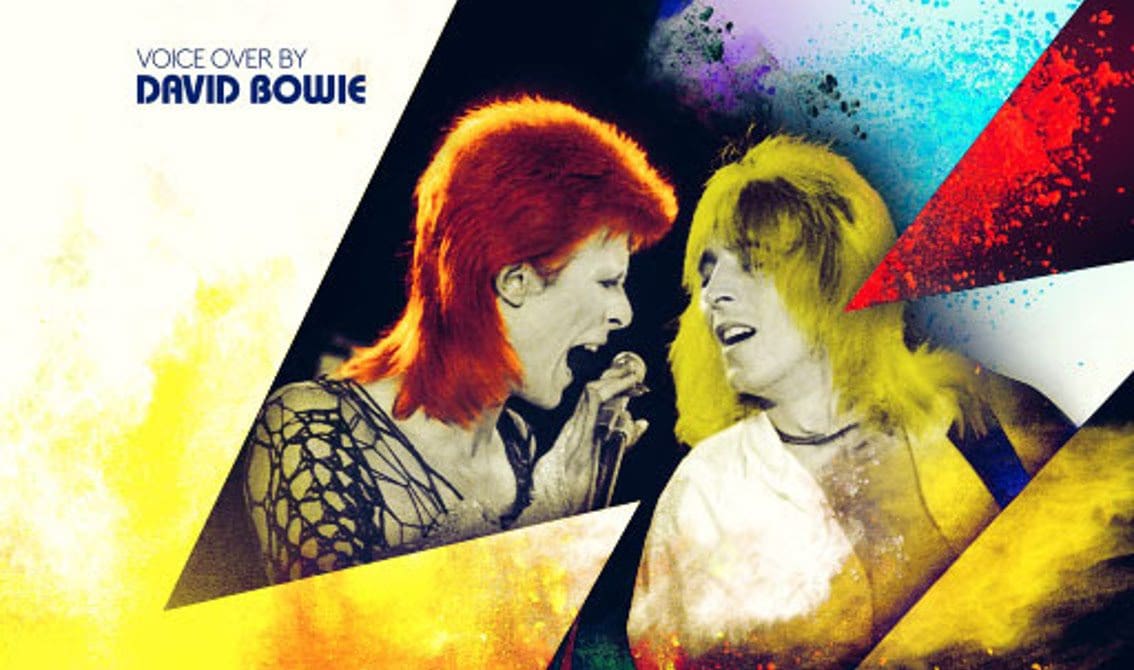 The documentary "Beside Bowie: The Mick Ronson Story" featuring exclusive voice-over contributions from David Bowie, is coming to theaters September 1st and home video on October 27th. The film is a celebration of the life and works of guitar virtuoso Mick Ronson, a rock hero virtually uncelebrated despite his direct contribution and involvement in countless compositions, lyrics and recordings that changed the face of music forever.
Here's a trailer for the documentary.
The Emperor Media Ltd production documentary special is from producer/director Jon Brewer and also talks about Mick Ronson's humble beginnings in Hull, England as he worked with the city's council whilst pursuing his craft with consummate dedication. David Bowie grabbed at the chance to work with Ronson, in what would become a career-long association, alongside collaborations with other greats such as Bob Dylan, Ian Hunter, Lulu, Lou Reed, Morrissey and John Mellencamp.
Ronson passed way in 1993 while working on a solo album.
"Beside Bowie: The Mick Ronson Story" is out on Blu-ray + DVD (and available here for ordering). For those wanting to see the film in a US cinema, we looked up the data:
September 1:
Los Angeles, CA – Laemmle Music Hall
New York, NY – Cinepolis
Buffalo, NY – The Screening Room
Kansas City, MO – Screenland Arts & Crafts Film Festival
Albuquerque NM – The Guild Cinema
September 2, 3, 4:
Portland, OR – Clinton Street Theater
September 4 and 5:
San Francisco, CA – Roxy Theater ***Angie Bowie Q&A via Skype
September 6:
Philadelphia, PA – Philamoca
September 8:
Phoenix, AZ – Harkins Valley Art Theater
Columbus, OH – Gateway Film Center
Wayne, PA – Reel Cinema