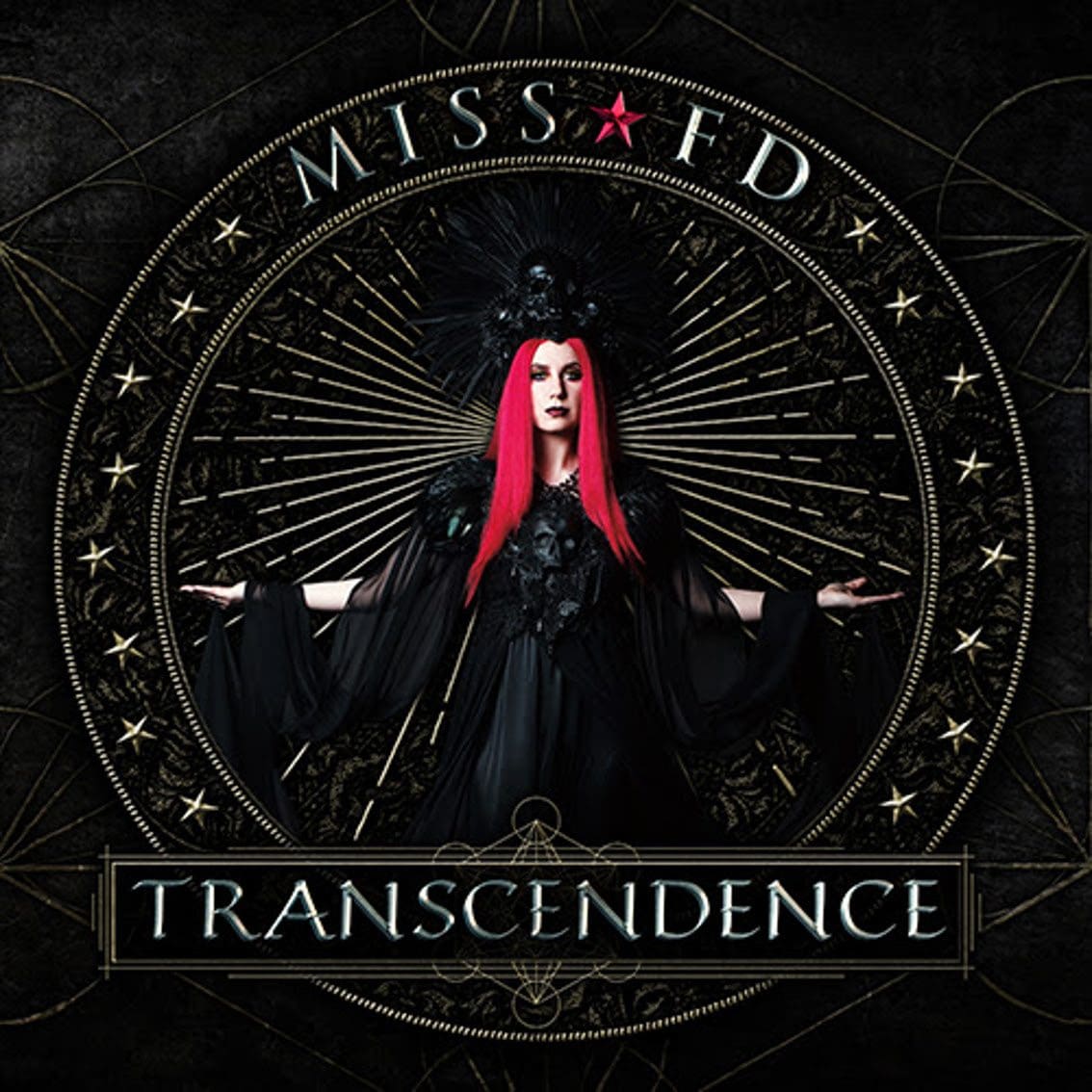 Out March 27th, 2018 is the brand new album by Miss FD. Her 4th studio album "Transcendence" is scheduled for release through Quantum Release Records. The album will be packaged as a 4-page digipack with a 12-page booklet and can be ordered already via PledgeMusic.
By pre-ordering you can help Miss FD to complete the post-production for "Transcendence", including studio mixing, and professional album mastering. Added to this it will also fund the creation of new imagery and artwork for the new release and lots more. Every purchase from the PledgeMusic page will include the full album download when the album is released.
The artwork for "Transcendence", featuring photography by Chad Michael Ward and graphic design by Joshua Smith, has been revealed now (see the picture above) together with the album's tracklist consiting of seven new compositions:
Despair
Vagaries
Delirium (feat. Vulture Culture)
Little Galaxy
Transcendence Intermezzo (feat. Robert Dante)
All the Pieces
Icarus
A first video will be released on March 9, more precisely for the track "Despair". The video was directed by Chad Michael Ward and a 30 second video teaser can be viewed below.
Miss FD is a dark electronic music artist, songwriter, singer, producer, and performer. The project began in 2009 and since then she has released her debut album "Monsters in the Industry" in 2010, followed by the albums "Love Never Dies" in 2011, and "Comfort for the Desolate" in 2013. She has also collaborated with other artists in the world of electro-industrial/EBM, including Ghost & Writer, Psy'Aviah, and most recently Vulture Culture, whose production is featured on the track "Delirium" from the new album "Transcendence".
Miss FD and Vulture Culture's collaboration work was most recently featured in Alfa-Matrix's "Electronic Body Matrix, Vol 2", with the track "New Era".