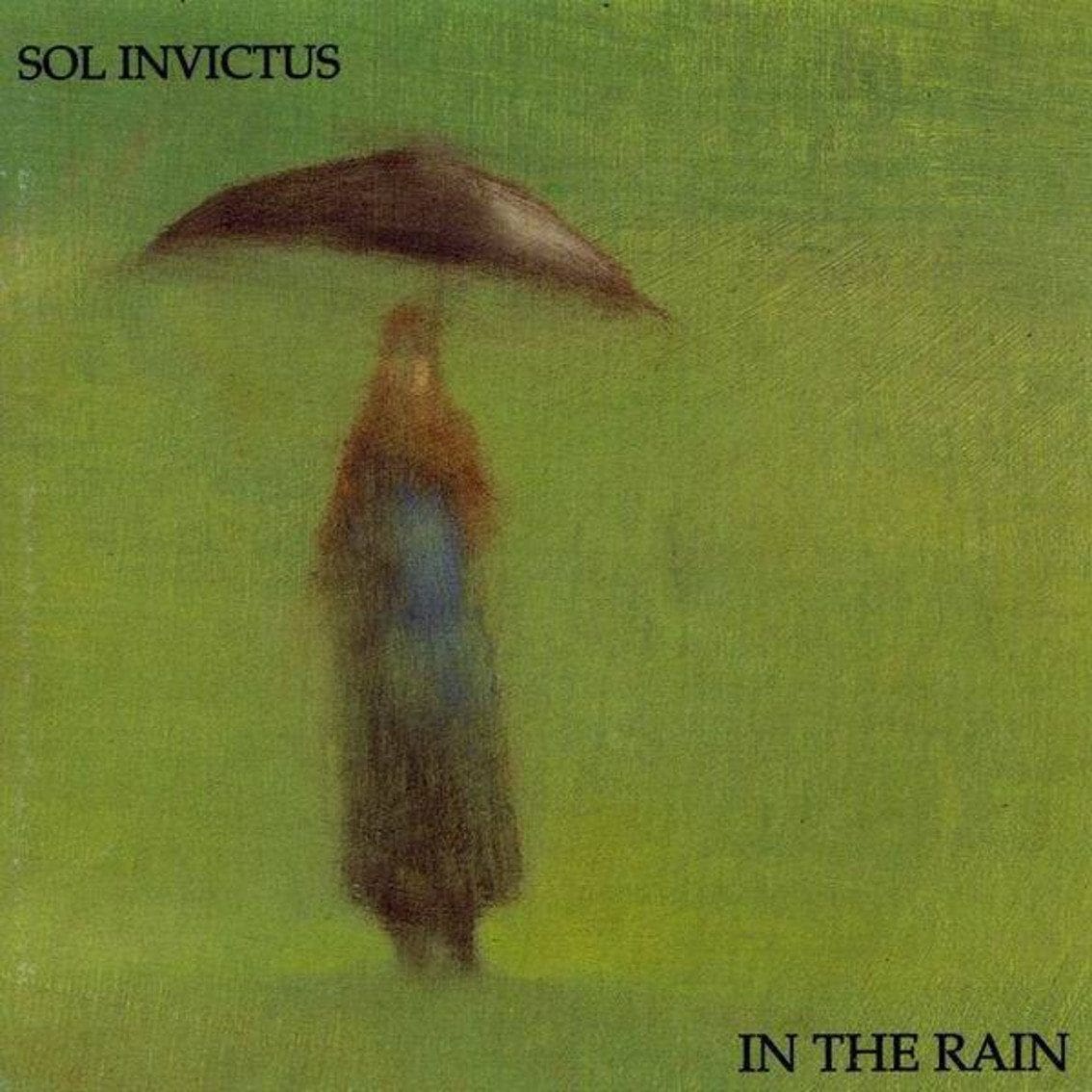 The English neofolk and neoclassical group Sol Invictus is to release a 2nd edition of their 1995 album "In The Rain". This reissue will be available in 200 copies only and can be pre-ordered right here.
The reissue will be coming in a luxury gatefold sleeve, on 180g virgin vinyl, including a poster and PVC protection. The sleeve of this vinyl re-release is taken from the original 1995 album released via Tursa, that's Tony Wakeford's own label. Not included are the bonus-tracks that were included in the 2011 re-release. This Vinyl edition was first released in 2013, but sold out on preorders, so this is a new chance to finally get your copy.
Some might wonder what virgin vinyl stands exactly for, so here's some extra info. Back when vinyl records were the most popular form of recorded music, unsold albums and singles in record stores were returned to the manufacturers who shredded and melted down the unsold records and recycled the vinyl for use in pressing newly released albums and singles. Most if not all LPs and singles were made of a mixture of old recycled vinyl and newly created vinyl. Occasionally a record label would put out a special audiophile limited edition of a best-selling album and advertise that it was being pressed onto 100% new vinyl, also called virgin vinyl. The point is that a record pressed on virgin vinyl could reproduce higher audio quality with lower noise than a record pressed onto a blend of recycled vinyl and new vinyl.
Here's the title track "In the Rain", an excellent neofolk track, from an equally brilliant album.