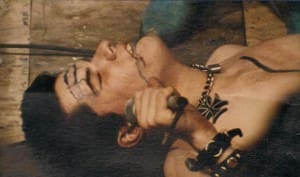 Penelope Spheeris' "The Decline Of Western Civilization" was perceived as shocking and outrageous at the time of its original release in 1981 and its two follow-up films were no less extraordinary and revealing. The 3 films were also featuring some of the most influential and innovative musicians and groups of that time: Germs, Black Flag, X, Fear, Circle Jerks, Alice Cooper and Ozzy Osbourne.
Now for the first time, all 3 films are available in one deluxe DVD/Blu-ray box set. All 3 films have been restored in high definition and include commentary by Dave Grohl while Tawn Mastrey of KNAC Interviews Penelope Spheeris. Furthermore you get never-before-seen original footage, performances and interviews.
You can order the DVD version right here and the Blu-ray version right here. Below is an old video preview.