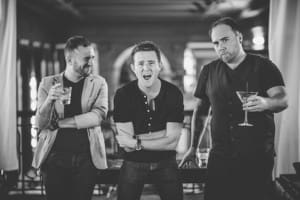 For those who love the synth pop rock from a band like Keane, the new Cosby video "Overboard" will be a delight to listen to and view. The track is taken from the EP "Summer Gold" which is out now.
The trio from Richmond, Virginia in the US, bring an own brand of upbeat synth pop with 1980s flavours, and like we said with a strong resemblance to Keane. The band itself was influenced by the likes of Tears for Fears, a-ha, Duran Duran and Pet Shop Boys.
Watch the video for "Overboard".