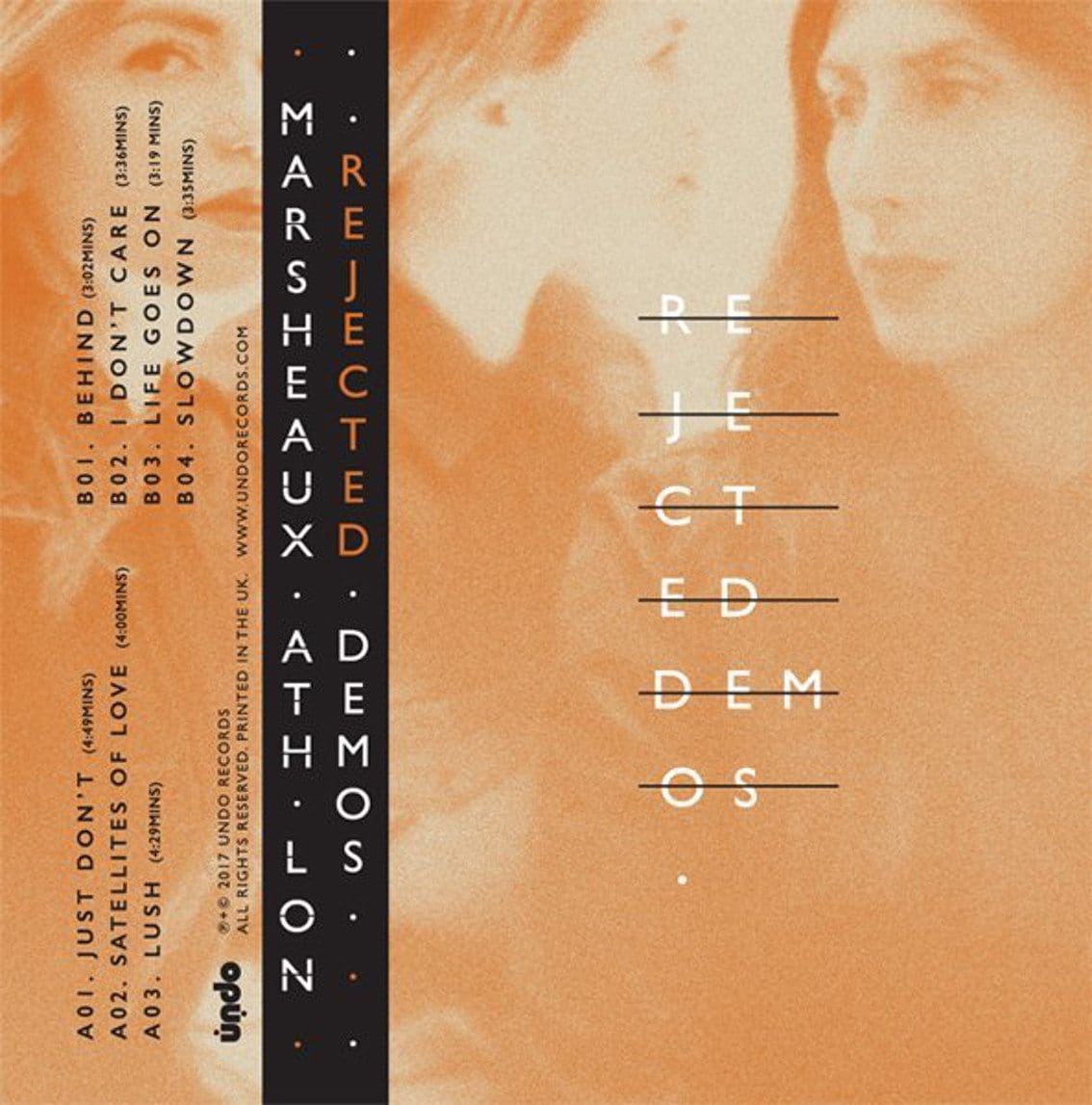 Here's something super sweet for the Marsheaux fans! Out by early August is the tape (yes, a cassette) called "The rejected demos" in a limited edition of strictly 300 copies.
The tape collects 7 tracks, recorded during the "Ath.Lon" recording sessions, but finally dropped or rejected from release, hence the title of the release "The rejected demos". Each of the 7 tracks were previously unreleased and are only available on this limited edition tape!
You can order your copy right here.
The track list:
A1 Just don't (4:49 mins)
A2 Satellites of Love (4:00 mins)
A3 Lush (4:29 mins)
B1 Behind (3:02 mins)
B2 I don't care (3:36 mins)
B3 Life goes on (3:19 mins)
B4 Slowdown (3:35 mins)