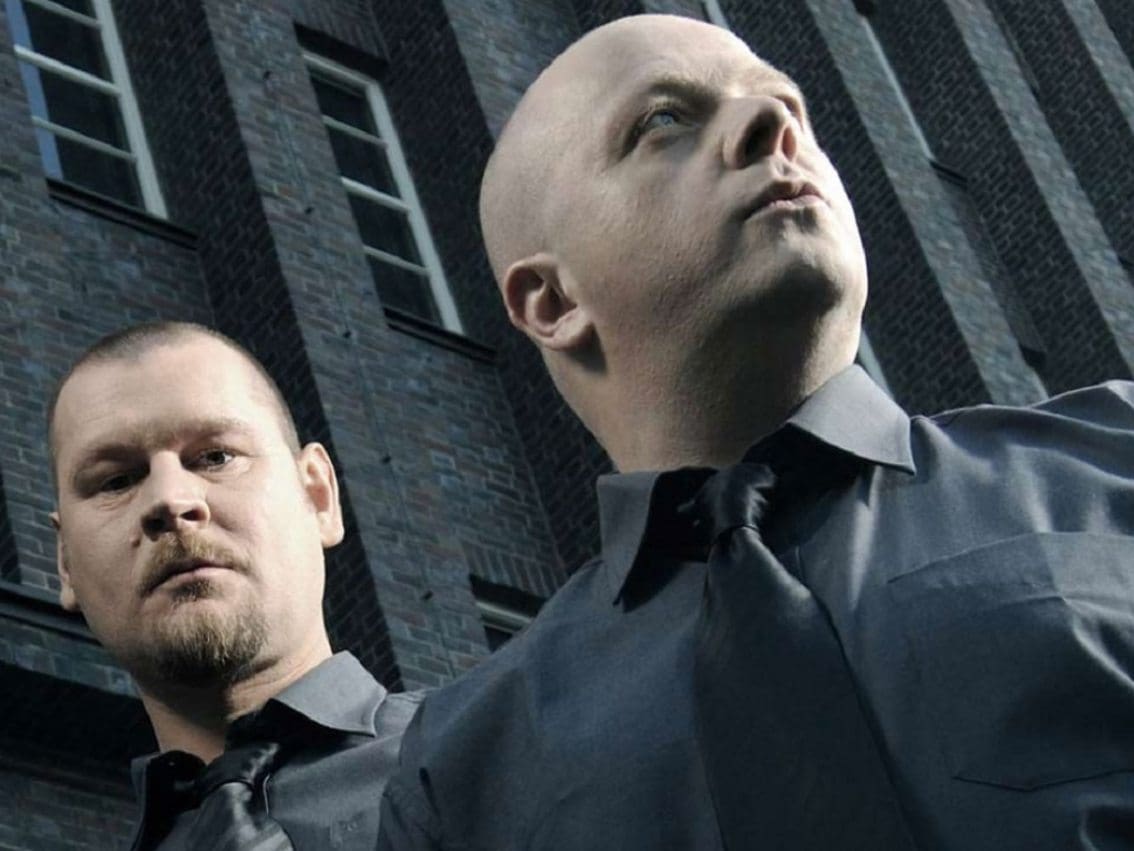 VNV Nation as we know it is no more. The band has announced that England born Mark Jackson is no longer part of the band which makes VNV Nation an all Irish project now. Says Harris: "As the years pass, life and situations inevitably change. After a long and fruitful working relationship, Mark Jackson will no longer be a part of VNV Nation and will be leaving to pursue other paths in life."
Mark's role as live drummer with VNV Nation began in the 90s, when the band started performing as a live duo.
Ronan furthermore adds: "My passion and commitment to VNV Nation will continue as ever." A new VNV Nation album is underway though. Don't forget that "Empires", is being released on vinyl as well. There are 2 versions available, a black one (which you can order right here) and a clear vinyl one (available right here).
Mark originates from Essex, England and worked as a Software developer, internet programmer and web designer for CompuServe, MSN and Microsoft. He played drums and keyboards as part of the electronic duo Manzero (1991–1993) and was vocalist and front-man for Faith Regime (1993–1995) before becoming a full-time musician with VNV Nation in 1996. He now lives in South-West France in the Basque Country region.
In addition to his work with VNV Nation, Mark has been involved in numerous artistic collaborations with other musicians and producers in the electronic music scenes. Notably including vocal work with Rotersand, Reaper, Oliver Huntemann and The Parallel Project as well as live work and guest appearances with acts including Combichrist, Straftanz, Apoptygma Berzerk and Kloq.